The Rupert Advantage
When connecting North America to the Asia Pacific, no other port can match Prince Rupert. The Port of Prince Rupert offers shippers an unparalleled mix of speed, reliability, and reach for connecting Asian and North American markets. Building on the natural and strategic Rupert Advantage, the Port of Prince Rupert and its partners have created a track record of excellence in Trade, Community Impact, Safety, and Sustainability.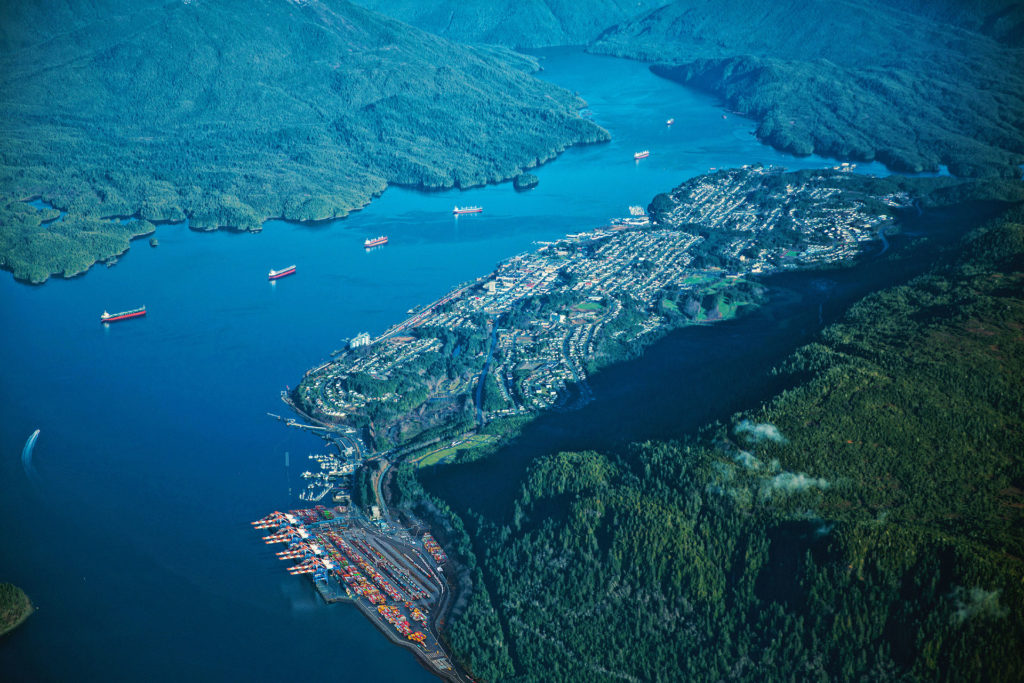 ---
SHORTEST TRANSPACIFIC SAILING ROUTE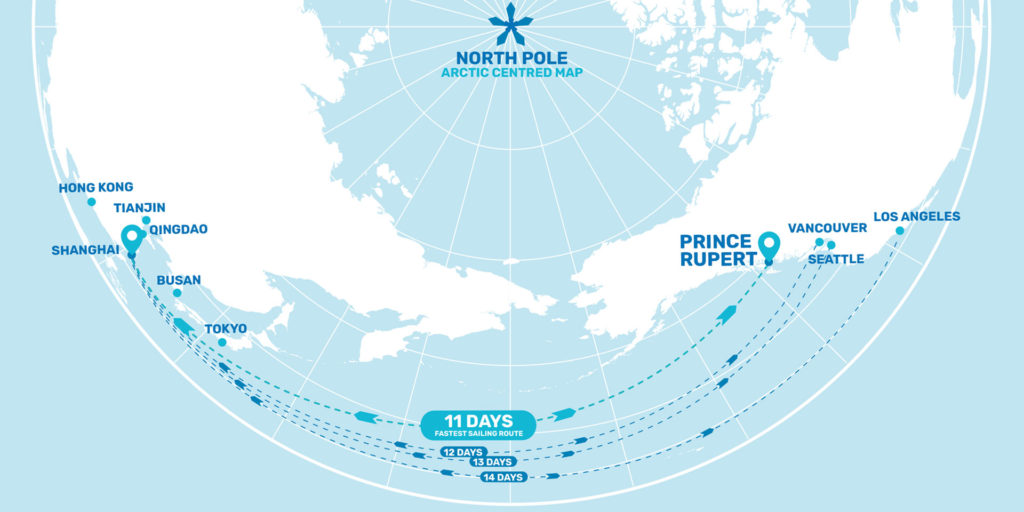 Prince Rupert is 1-2 days closer to Asia than any other West Coast port. That means less fuel, less risk, and more reliable performance.
---
SAFEST APPROACH ON THE WEST COAST

Following a shorter transit across the Pacific Ocean, our deep, wide, and protected approaches enjoy a short, direct access to and from Pacific shipping lanes and offers ample room for anchorages. That's why our pilot time is 2-6 hours less than other major Northwest ports.
---
DEEPEST NATURAL HARBOUR

Major marine risks are greatly mitigated by the ideal natural features of our harbour. The Port of Prince Rupert has the deepest natural harbour in North America, is ice-free year-round, and is able to accommodate the largest vessels in the shipping trade. Combined with direct access to trans-Pacific shipping lanes, we have room to safely manage growth.
---
SUPERIOR RAIL ROUTE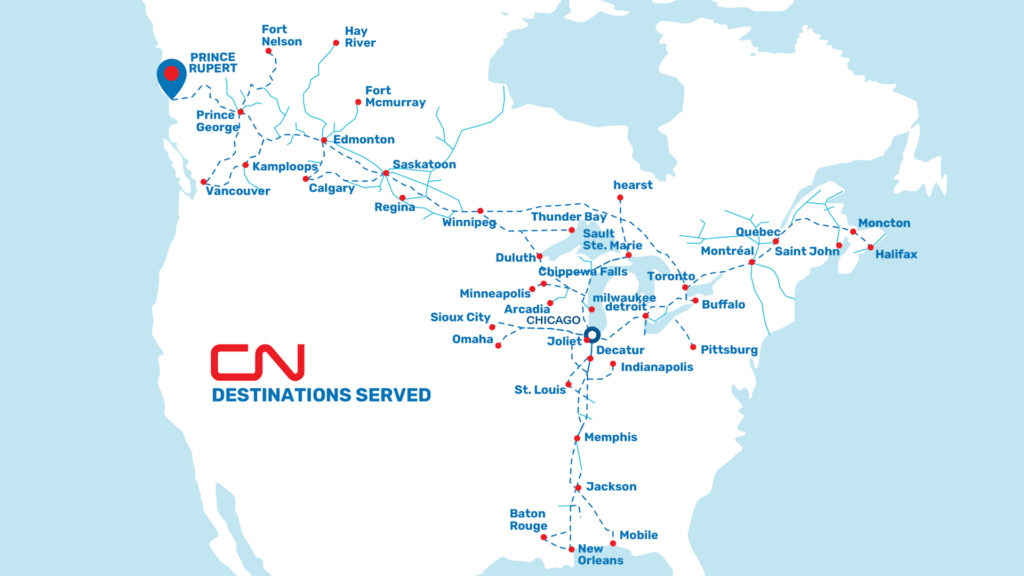 Prince Rupert has a direct, single-line connection to the extensive reach of CN's continental rail network. CN's northern mainline offers capacity, speed, and the flattest rail grade through the Rocky Mountains to and from resource-rich communities, innovative manufacturing regions and top-tier distribution centres in Canada and the US
---
Available to download:
BROCHURES: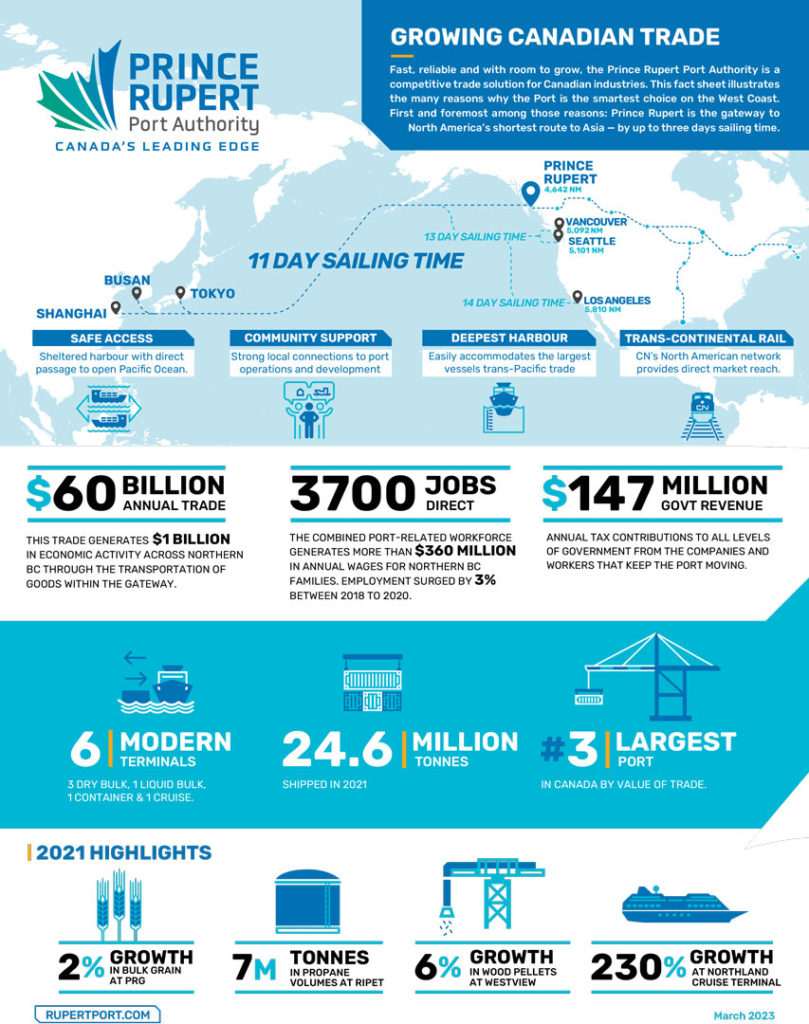 ---
VIDEOS:
---
Explore Our Commodities: