---
The anchor to the most reliable container trade corridor on the West Coast
With industry-leading speed, reach, and reliability that adds end-to-end competitiveness to cargo moving through our Port, Fairview Container Terminal is a dedicated intermodal facility, purpose-built to provide a high-velocity gateway for transpacific container trade. Operated by DP World, the terminal features two marine berths capable of accommodating the largest container ships with direct and unimpeded access from international shipping lanes. We were the continent's first dedicated ship-to-rail container terminal, and we continue to lead the way in supply chain innovation for our customers.
---
Prince Rupert's world-leading gateway is growing
As the most fluid port on the west coast, the Port of Prince Rupert has capacity for your cargo today and into the future. Development is underway to create a dedicated and fully integrated intermodal ecosystem capable of fast-tracking intermodal cargo through expanded transloading services and an uncongested transportation loop. The Port of Prince Rupert strives to become Canada's most efficient and innovative port.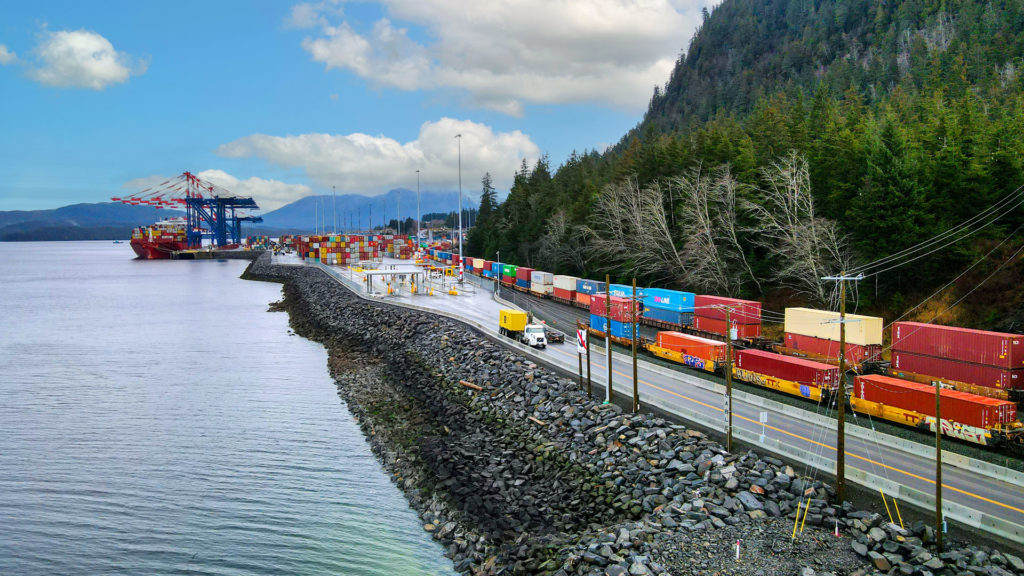 Fact Sheets:
---
Explore Our Commodities: