Marine Operations & Safety
Maintaining a reputation for industry-leading marine safety.
---
Safe Harbour
The Port of Prince Rupert has one of the deepest year-round ice-free harbours in the world. It possesses direct, unobstructed access to Pacific commercial shipping lanes. The harbour, with its broad approach channels, is capable of handling all sizes and types of vessels, including the largest available, used in transpacific trade.
Hundreds of commercial vessels call on the Port of Prince Rupert each year and coordinating their safe arrival and departure involves a team of partners working together. Local experts and organizations collaborate to apply industry-leading practices in vessel handling and harbour safety.
Coordinated effort between the Canadian Coast Guard's Marine Communications and Traffic Services, the Pacific Pilotage Authority, BC Coast Pilots, SAAM Towage Canada, the Western Canada Marine Response Corporation, the Canada Border Services Agency, and the Prince Rupert Port Authority ensures collective oversight and safe passage of every vessel, providing round-the-clock safeguards.
The result is a global reputation for navigational safety. As the number of vessels calling on the Port of Prince Rupert potentially doubles over the next decade, maintaining that reputation is a priority.
---
Operational Excellence and Preparing for Growth
The Prince Rupert Port Authority is responsible for the oversight of the Port's integrated operations and their future expansion. It ensures that present and future operations are coordinated in a safe, sustainable, and responsible manner.
A commitment to safe shipping is part of who we are. The foundation of the Port of Prince Rupert's prosperity lies in the procedures designed to keep vessels moving safely — and goods flowing securely — in and out of the Prince Rupert Harbour.
Planning for this growth is central to our mandate and PRPA is continuously evolving to improve the practices and procedures required to maintain world-class navigational safety standards. As part of its ongoing commitment to safe shipping, the Prince Rupert Port Authority is planning and preparing for new terminal developments, growth in vessel traffic, and potential new cargoes by proactively defining and reducing risk.
By measuring risk, understanding challenges before they arrive, and having solutions in hand, PRPA is prepared to safely accommodate any and all classes of ships within our diverse port complex, both today and in the future.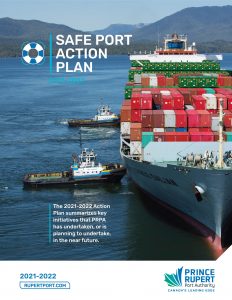 View the latest Navigational Risk Assessment here.
---
Connected Coast Project
The Connected Coast project plans to place subsea fibre-optic cable providing high-speed internet to coastal communities stretching from Prince Rupert to Vancouver and then around Vancouver Island. In total, it is estimated the project has the potential to benefit 175,000 British Columbians, living in 90,000 households. The impact of the project and the opportunities it will provide to communities will be enormous. The portion of the project around Prince Rupert has concluded with subsea cable laid as shown. Placed outside designated deep-sea anchorage areas, mariners are advised to check for chart updates and be familiar with their location.
Trial Haida Gwaii Voluntary Protection Zone For Shipping
The Trial Haida Gwaii Voluntary Protection Zone for Shipping that was launched on September 1, 2020, as part of Transport Canada's Proactive Vessel Management initiative under the Oceans Protection Plan.
During this ongoing trial, commercial vessels >500 gross tonnage are being asked to voluntarily maintain a minimum distance of 50 nm from the west coast of Haida Gwaii, with certain exceptions.
For more information, visit: http://haidagwaii-vpz.ca/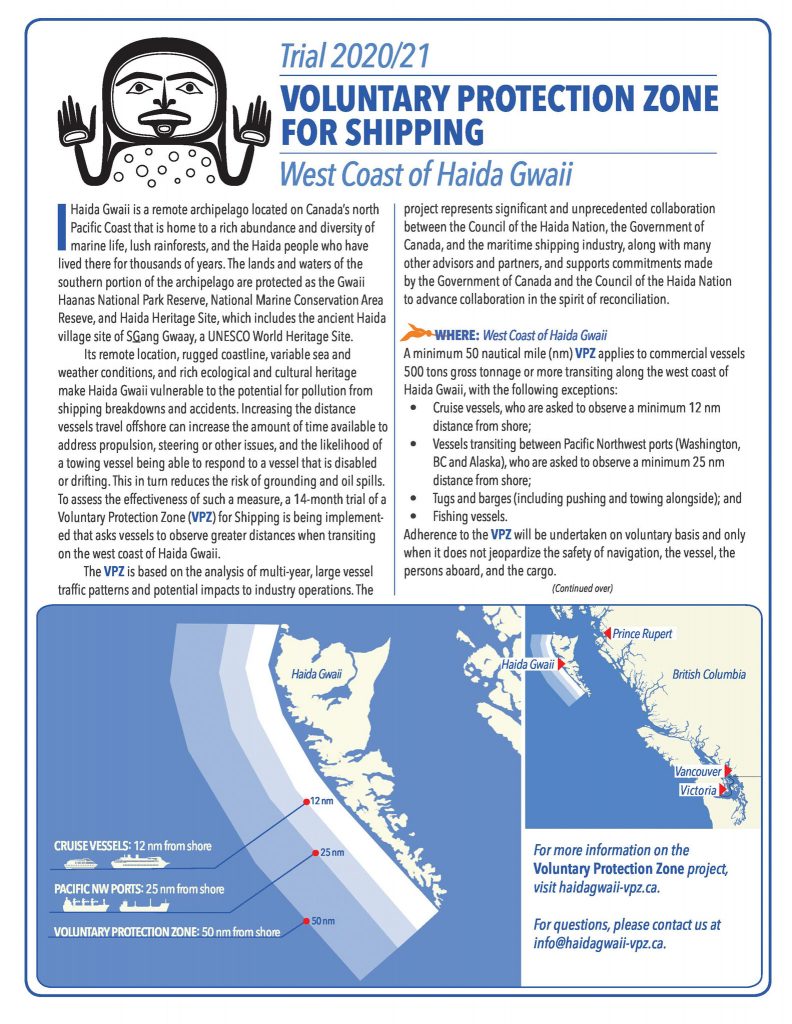 ---
Port Security and Emergency
Preparedness Committee
Comprised of the City of Prince Rupert public safety professionals and industry security and safety representatives from throughout the Port, the Port Security and Emergency Preparedness Committee enables a cooperative and coordinated approach to Port and community safety.
The committee, which meets on a quarterly basis, hosts a forum where security and emergency preparedness information can be discussed, and best practices shared amongst all participants. The diverse membership of the committee allows it to draw upon its collective expertise, to identify gaps in service and to work towards effective solutions.
---
Emergency Operations Centre (EOC)
Providing an efficient and effective response to any emergency affecting Port-related operations is the goal of the Prince Rupert Port Authority's Emergency Operations Centre (EOC). Operating under the internationally recognized Incident Command System (ICS), the Port's EOC is staffed by employees specifically trained in emergency operations.
To facilitate an effective response, the Prince Rupert Port Authority has developed standard operating procedures for a myriad of emergencies, which collectively form its emergency management plan. To maintain expertise, our EOC staff receive specialized emergency management training and participate in regular exercises designed to test emergency plans and procedures.
In 2017, the Prince Rupert Port Authority EOC was re-located to our Scott Road facility and now features state-of-the-art resources to ensure a coordinated control centre response to any emergency situation.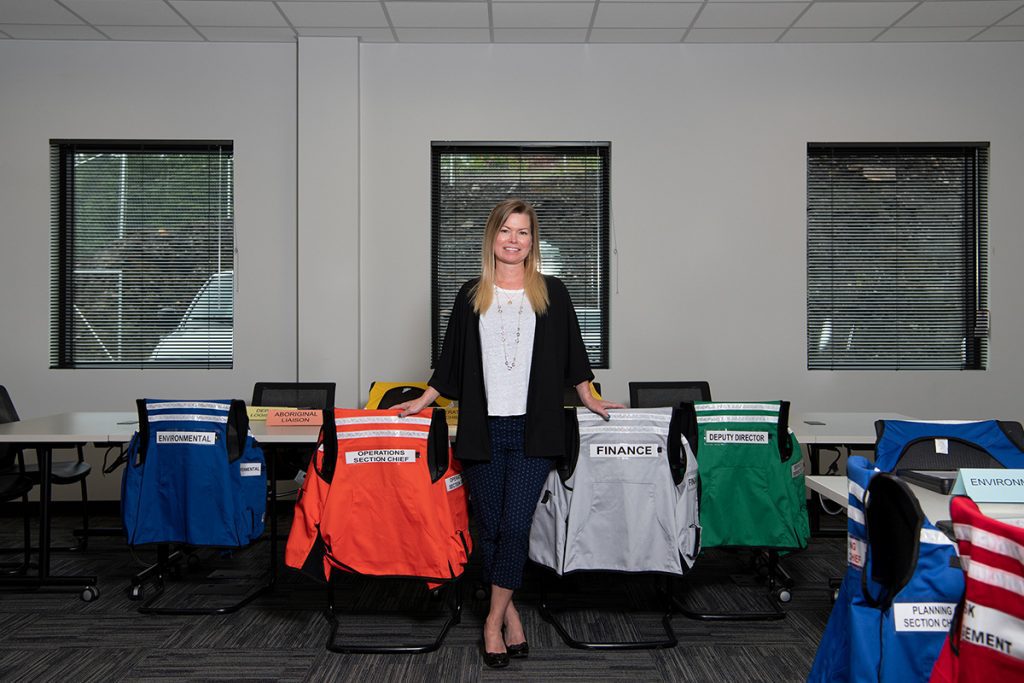 ---
Port Security
Integral to our global reputation and the continued success of the Port is our safety and security practices. The world-class standards employed at the Port of Prince Rupert contribute to this reputation and any plans for future growth. Providing a safe and secure environment instils confidence in investment and for the community in which we operate. Security is provided in a multi-layered approach, utilizing sophisticated technology such as cameras, card access controls and other electronic monitoring systems, coupled with physical patrols, and static guard positions. Security measures at the Port are continually assessed and adjusted to meet evolving demands.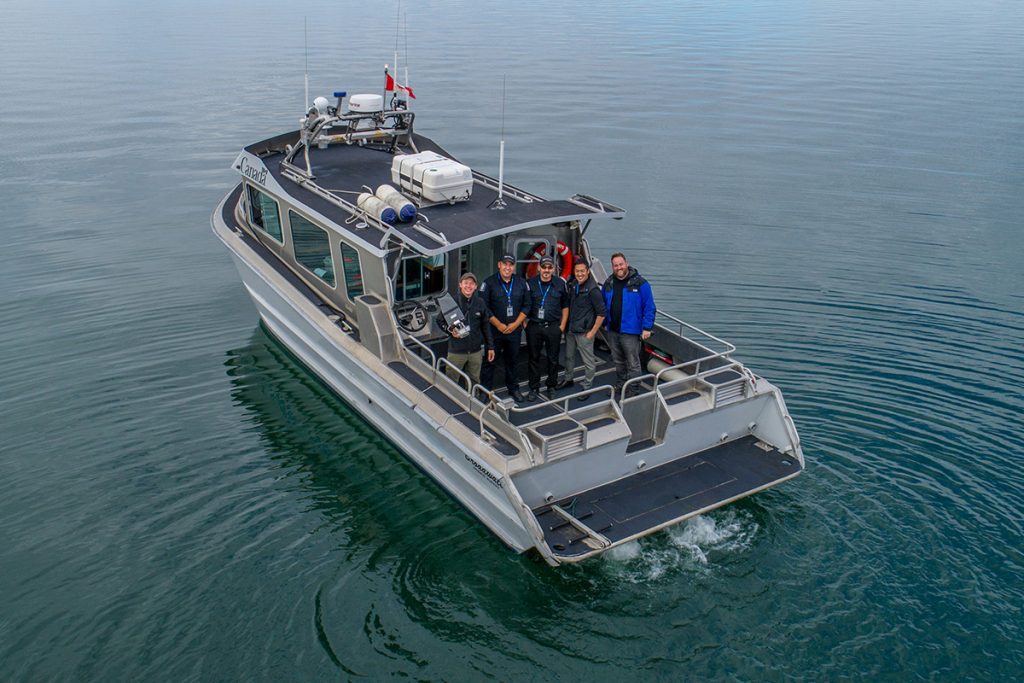 ---
Port Security Operations Centre (PSOC)
The PSOC represents a sophisticated data fusion centre, bringing marine and land information together to create a comprehensive overview of Port safety and security. Staffed 24/7, the PSOC monitors marine traffic and anchorages, in addition to land and water approaches to all Port facilities. It is the central information hub for the Port of Prince Rupert's safety and security matters and ensures an effective and efficient response to any incident.
A new, state-of-the-art Port Security Operations Centre at our Scott Road facility opened in 2017. The new centre has improved round-the-clock monitoring of Port properties and the Prince Rupert Harbour and has enhanced PRPA's ability to mobilize coordinated responses to any incidents within our jurisdiction.
In 2017, the Prince Rupert Port Authority EOC was re-located to our Scott Road facility and now features state-of-the-art resources to ensure a coordinated control centre response to any emergency situation.
---
Wind, Wave, Temperature, Tide, and Current Sensors
Collaboration with MarineLabs of Victoria and the Canadian Hydrographic Services has resulted in the deployment of wind, wave, temperature, tide, and current sensors. In total there are now four wind/wave/temperature buoys, six tide sensors and three current sensors providing near real-time data in Prince Rupert/Porpoise Harbour. This marine meteorological ocean data is being constantly updated and displayed via PRPA's Live Harbour Data webpage at https://www.rupertport.com/live-harbour-data/.
---
Automatic Identification System (AIS) Initiative
The Prince Rupert Port Authority embarked on an Automatic Identification System initiative, in conjunction with shore-based radar, in 2017 to improve vessel visibility.
AIS is an automatic tracking system that uses transponders on vessels to allow other mariners and authorities, like Marine Communication and Traffic Services and the Canadian Coast Guard, to properly identify a vessel's name, speed, course, and bearing to help reduce collision potential and enhance overall harbour safety.
On a volunteer basis, 25 class B AIS units were installed on local fishing and passenger vessels in 2018, providing first-hand traffic data. This is an ongoing program.