Great people propel us.
People are our most valued asset. Our people provide the innovation that drives our organization.
The Prince Rupert Port Authority offers a wide variety of career opportunities. We offer rewarding work and we are committed to professional growth and development. We promote workforce diversity and want our workforce to reflect our community.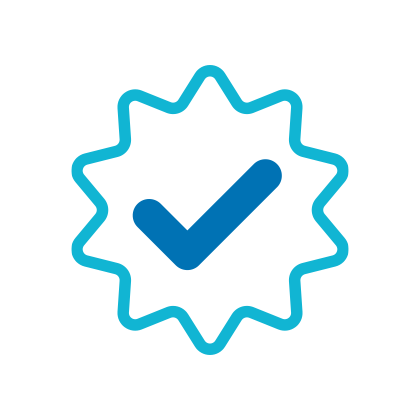 INTEGRITY
We are ethical, transparent, and accountable in creating value for our customers, stakeholders, and organization. We build trust through responsible actions and honest relationships.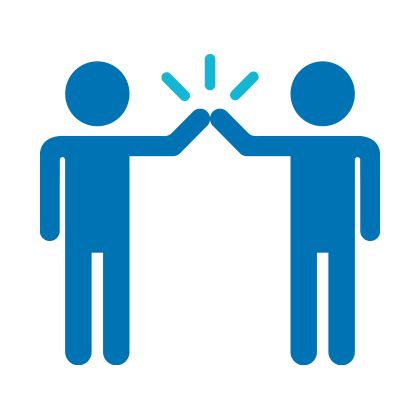 TEAMWORK
Our individual talents allow us to reach great heights when we join forces with our co-workers, customers, and community, to effectively solve some of the most pressing opportunities and challenges facing international trade together, building a better Canada by growing trade.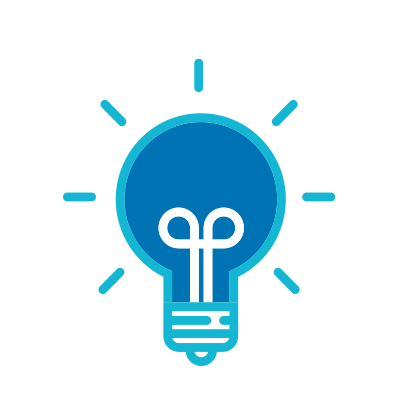 INNOVATION
Finding new solutions to old problems has always been what sets us apart. We are committed to continuous improvement in the pursuit of excellence through creativity and ingenuity, and effectively manage the risk that may come with innovation.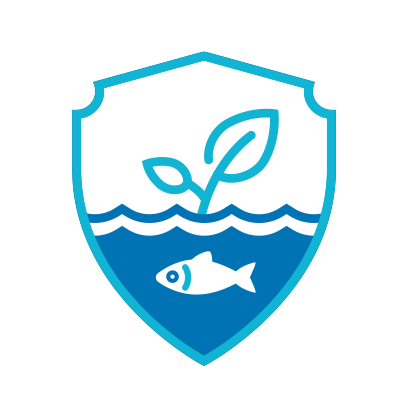 SUSTAINABILITY
The north coast of Canada is our home. We vigorously pursue a long-term vision that recognizes the importance of balancing environmental stewardship, economic vitality, social responsibility, and safety in our development and operations, contributing to our shared success and prosperity for generations to come.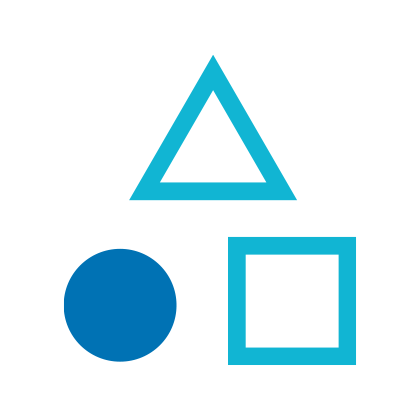 DIVERSITY
We are committed to an inclusive organizational culture that connects us closer to our community, customers, and coworkers. We celebrate diverse perspectives of all stakeholders to make us more effective as an organization and essential to our sustainability today and for the future.
Current career opportunities
Position
Posting Date
Closing Date
The Director, Gateway Operations & Planning takes a leadership role in ensuring a safe, secure and efficient operating environment at the Port of Prince Rupert through effectively optimizing all aspects of gateway operations and planning including terminal, rail, road and marine components.
---
DIRECTOR, GATEWAY OPERATIONS& PLANNING
The Port of Prince Rupert is located on the scenic North Coast of British Columbia. As Canada's second largest West Coast port, the Port is strategically situated on the Pacific Rim, with the deepest natural harbour in North America and direct connections to the North American continent by CN Rail's network reach. Its facilities include modern, high-throughput coal and grain terminals, two cruise terminals and an innovative, intermodal container terminal anchoring the fastest and most reliable trade corridor on the West Coast.
Prince Rupert is home to amazing wildlife and wilderness adventures, unique history and cultural experiences, and the spectacular scenery of the rugged Coast Mountain Range and the Great Bear Rainforest. Easily accessible by air, rail, cruise ship, ferry or car, Prince Rupert's attractions include First Nation cultural works of art, fine North Coast galleries and boutiques, parks and walking trails, restaurants, and coffee shops. A balanced lifestyle might include enjoying a round of golf on the golf course or spending time out on the water kayaking, fishing, or taking in the scenery. Reasonable housing costs, organized sports, volunteer opportunities, modern recreation facilities, community groups and festivals all contribute to a comfortable and fulfilling lifestyle for those living in this community.
Watch video clip of Prince Rupert at:  https://vimeo.com/259248722
POSITION SUMMARY
The Director, Gateway Operations & Planning takes a leadership role in ensuring a safe, secure and efficient operating environment at the Port of Prince Rupert through effectively optimizing all aspects of gateway operations and planning including terminal, rail, road and marine components. Through effective collaboration with stakeholders such as CN, terminal operators, proponents, service providers and other relevant agencies this leadership role is accountable for ensuring the development and implementation of the organization's gateway logistical operation strategies and planning, as well as responsibilities pursuant to the Port's Operating Regulations and security protocols.  
MAJOR POSITION ACCOUNTABILITIES
Leads the development and implementation of a comprehensive gateway operations plan that aims to optimize gateway performance and maximize road, rail and terminal infrastructure capacity and efficiency creating value and advantage for terminal operators, transportation service providers and shippers of the Port.
Works in collaboration with current and future terminal operators, CN and other port service providers in gateway infrastructure planning to ensure the necessary capacity and operational resiliency to support the growth and expansion of an efficient gateway for the future through innovation, technology and planning in common to create alignment between port stakeholders.
Leads initiatives to ensure gateway competitiveness working with drayage providers, terminal operators, Pacific Pilots Association, tug operators, transload operators and other service providers to ensure the Port of Prince Rupert is cost competitive with other gateways.
Works collaboratively with PRPA's IT department in the development and implementation of a Port Community System and supply-chain visibility initiative that aims to provide port users with data to better inform supply chain decision making and provide port stakeholders with data to optimize their operational effectiveness.
Works with proponents and internal stakeholders in their assessment and planning of new terminal developments and related logistics service developments to design, optimize, and ensure effective integration into the gateway.  Advises the VP, Operations, Planning & Infrastructure on potential land conflicts to ensure that current and planned Port developments maximize throughput of the Port.
Leads the Port's Gateway Operations Committee and uses the platform to build trust and partnership amongst the operators of the Port through sharing of knowledge and teaching of best operational practices.
Oversees the Port Security Operations Center (PSOC), Gateway Operators and contracted security personnel. Maintains oversight of the UAV (Unmanned Air Vehicle) program and policies.
Leads the Port's security program in partnership with tenants and other agencies to ensure a world-class security regime that meets the expectations of our stakeholders and customers and meets the Marine Transportation Security Regulations. Ensures the maintenance of the ISO 28000 program, credentialing office, and chairs the Port Security and Emergency Preparedness Committee. Represents PRPA on regional/national security committees such as CMAC, ACPA, and the National Port Security Committee.
Ensures compliance with the Canada Marine Act, Canada Port Authority Operating Regulations, Marine Transportation Security Regulations and Prince Rupert Port Authority Practices and Procedures.
Oversees that the port has the highest level of disaster preparedness to protect the continued operation of the port and its facilities and assets through the Emergency Contingency and Recovery Plans. Works collaboratively with PRPA's Commercial & Regulatory Affairs department to integrate service levels, performance monitoring, data exchanges and other operational considerations into our leases with tenants.
Serves as a rotational Director of PRPA's Emergency Operations Centre and works with terminals and gateway partners to support development and training of their EOC and Emergency preparedness programs.
Coordinates and leads Port stakeholders in an annual Security/Emergency Preparedness training exercise.
Working with internal and external stakeholders facilitates the 30% carbon intensity reduction strategy for operations within the Port.
Remains on call after regular office hours to respond to Port Marine Operations requirements and/or emergency callouts.
Develops and monitors land and security related operating budget and performance.
Performs other duties as assigned by the VP, Operations, Planning & Infrastructure.
WORKING CONDITIONS
Works predominantly in an office environment
Regular, full-time position (37.5 hours per week) with occasional on call coverage and/or emergency callouts
Regular working hours are Mondays to Fridays, 8:00 AM to 4:30 PM with 1-hour lunch break (unpaid)
Some travel required
SPECIFICATIONS
Formal Education
Undergraduate degree in Business Administration, Engineering, Logistics or equivalent work experience. Knowledge of the Canada shipping and marine industry.
Related Experience
7 to 10 years of Managerial and Leadership experience
Other Requirements
Excellent spoken and written communication skills
Exceptional leadership skills
Strong consultation, facilitation and coaching skills
Effective negotiation skills
Attention to details
Strong analytical, problem solving and organizational skills
Superior judgment and tact in dealing with sensitive issues and confidential information
Excellent relationship building skills. Able to establish and maintain effective working relationship with peers and superiors
Demonstrated ability to manage multiple projects concurrently and to effectively handle changing priorities
Enthusiastic and self-motivated. Works well individually as well as in a team environment
Creative and intuitive thinker
Strategic and visionary thinker. Demonstrates commitment to the Port's Vision and Mission
Resilient. Embraces and thrives on change
Thrives in high-paced entrepreneurial environment
Proficient in MS Office, especially Microsoft Word, Excel and PowerPoint
Possess valid Class 5 Driver's Licence
Possess valid Passport for international travel
Able to obtain security clearance under Transport Canada's Security Clearance Program
Possesses or is capable of obtaining a Federal Level II (Secret) security clearance
Individuals of Indigenous descent are strongly encouraged to apply.
Interested candidates are requested to submit their application in confidence by
Monday, November 29, 2021 to:
Director, Human Resources
Prince Rupert Port Authority
200 – 215 Cow Bay Road
Prince Rupert, B.C., V8J 1A2
Fax:     (250) 627-8980
Email:  careers@rupertport.com
No telephone inquiries please.
DIRECTOR, GATEWAY OPERATIONS& PLANNING
Interested candidates are requested to submit their application in confidence by Monday, November 29, 2021
APPLY NOW