PRPA INVESTS IN REVITALIZATION OF ICONIC PRINCE RUPERT LANDMARK
PRPA INVESTS IN REVITALIZATION OF ICONIC PRINCE RUPERT LANDMARK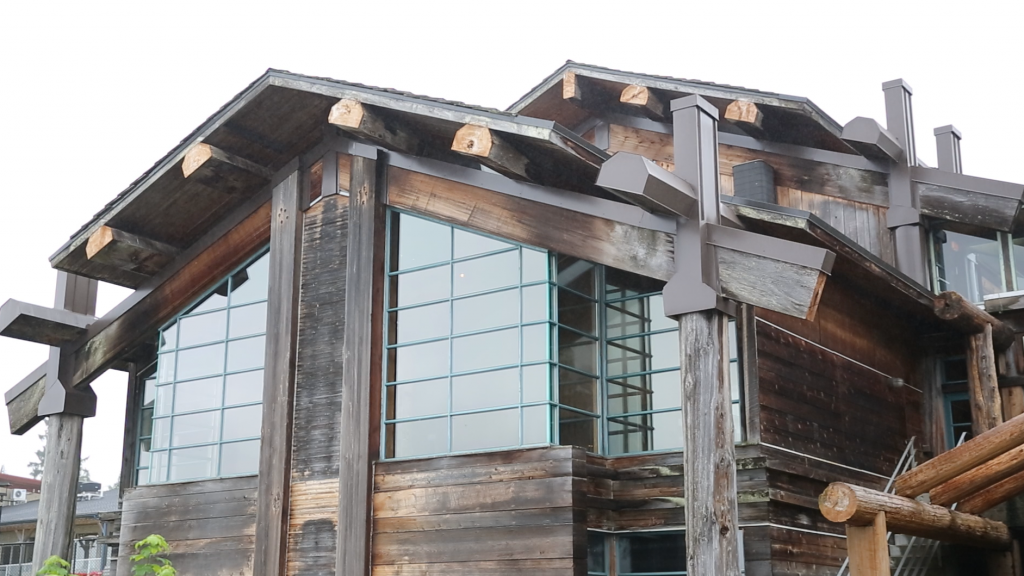 OCTOBER 21, 2021

The Chatham Building Complex, one of Prince Rupert's most iconic architectural landmarks, has undergone the first phase of a revitalization project aimed at protecting the multi-use building from the elements. This portion of the project was made possible through a partnership between the Prince Rupert Port Authority's (PRPA) Community Investment Fund and the Museum of Northern British Columbia (MNBC), with additional funding from the complex's strata partner Gitxaala Nation.

Designed and constructed in the style of a traditional cedar longhouse, the Chatham Building is Prince Rupert's finest example of northwest Indigenous architecture. However, over time the structure's membrane had begun to fail and critical restoration work was necessary to stop rain from seeping through the roof. Through a $125,000 contribution from PRPA's Community Investment Fund, the gutters have been replaced and new copper and metal flashing has been added to the exterior of the building's immense posts and beams.

"The Chatham Building is an anchor attraction for tourism in the region, and serves as a local community hub for cultural, recreational, and educational services and programs," said Shaun Stevenson, President and CEO, Prince Rupert Port Authority. "We are delighted that one of the benefits of Port growth is contributing to its ongoing legacy, so that visitors and residents alike can continue to appreciate the building for both its stunning architectural form and many community-related functions."

The complex is home to MNBC's world-renowned collections, exhibits, and programming that reflects the rich culture and heritage of the Northwest Coast, particularly First Nations' art and history. The Chatham Building also currently houses the Gitxaala Education Centre, Gitxaala Environmental Stewardship, Prince Rupert Gymnastics Club, PAC 10 Tutoring, as well as art, dance, and yoga studios.

"Thanks to the support of the Prince Rupert Port Authority's Community Investment Fund, Chatham House will remain a fixture of Prince Rupert's urban landscape for decades to come, and will allow our organization to continue to offer world-class cultural and educational experiences to the thousands of people who come through our doors each year," said Susan Marsden, Director, Museum of Northern BC.
To learn more about the Community Investment Fund, visit https://www.rupertport.com/cif/.