BUILDING NATIONAL RESILIENCY
BUILDING NATIONAL RESILIENCY
The Port of Prince Rupert is creating additional capacity in the near and long term to support the diversification of west coast supply chains and enable the growing demand for transpacific intermodal trade.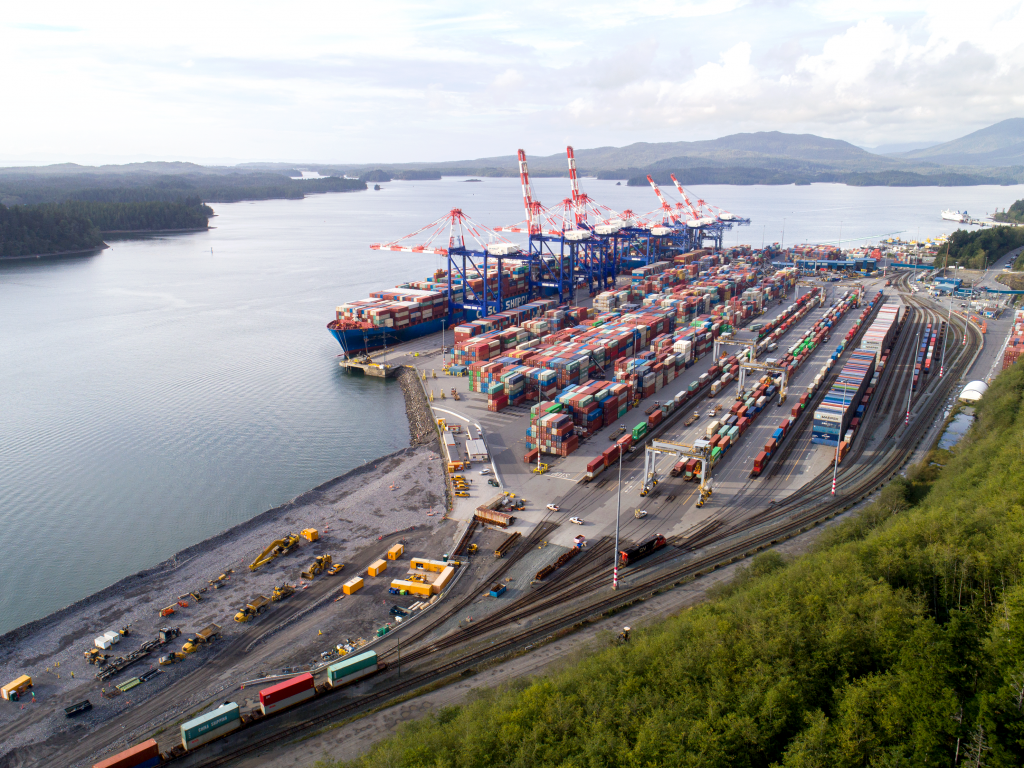 New Capacity
Construction is underway on the southern expansion of DP World-Prince Rupert Fairview Container Terminal, that will increase the facility's capacity from 1.35 million to 1.6 million TEUs. As part of this expansion phase, the terminal's truck gate is being relocated to connect with the newly constructed Fairview-Ridley Connector Corridor, a Port-owned, private haul-road with two additional rail sidings. The new gate, yard expansion, and Connector Road are expected to be operational in Q3 2022.
A second expansion phase will extend Fairview Container Terminal northward and further reconfigure the container yard and CN mainline, bringing the facility's capacity to 1.8 million TEUs by Q2 2024. With these upgrades, Fairview Container Terminal will become the second largest container terminal in Canada.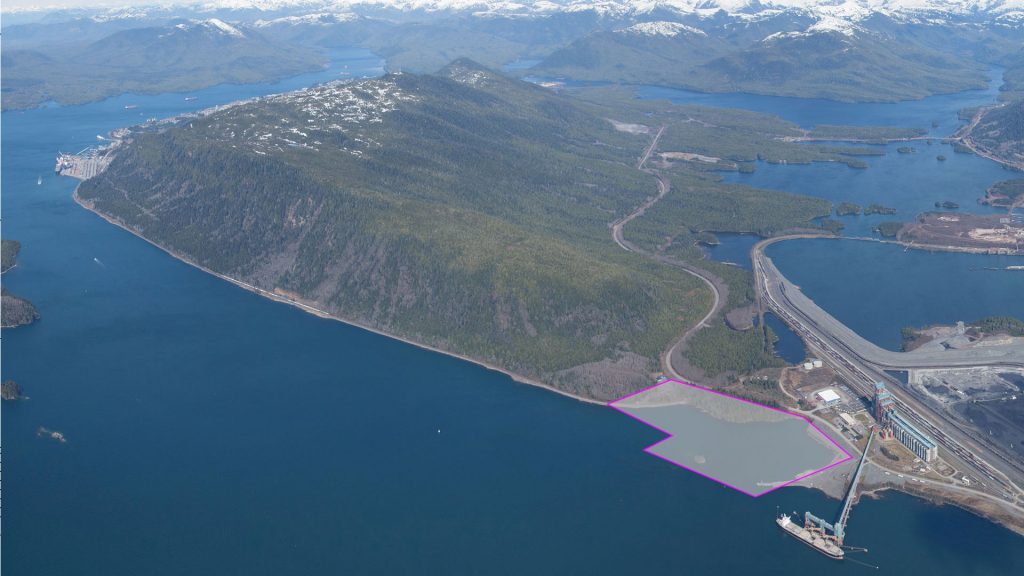 Future Expansion
With Canada requiring additional container terminal capacity within the decade, the Port of Prince Rupert is seeking to double intermodal capacity at the Gateway with the addition of a second container terminal. PRPA and DP World have entered into a two-year agreement to assess the feasibility of an innovative and sustainable new facility. The potential project would be located south of the existing Fairview Container Terminal, with space to accommodate an additional 2 million TEUs. DP World and PRPA will begin various studies on the proposed site, with a focus ono minimizing environmental and community impacts and ensuring the project's full integration into the Port's intermodal ecosystem.