An Update to Statement Regarding Weather Impacts to Vessel at Fairview Terminal
November 24, 2021
@1730
Following the grounding incident of the MSC Altair earlier today, the Prince Rupert Port Authority (PRPA) can confirm that the vessel is now in the outer Harbour, with a tug escort and a BC Coast Pilot aboard.
When the wind subsides, the vessel will move to anchorage to undergo assessment.
PRPA would like to thank all those involved in the swift and safe response to this incident.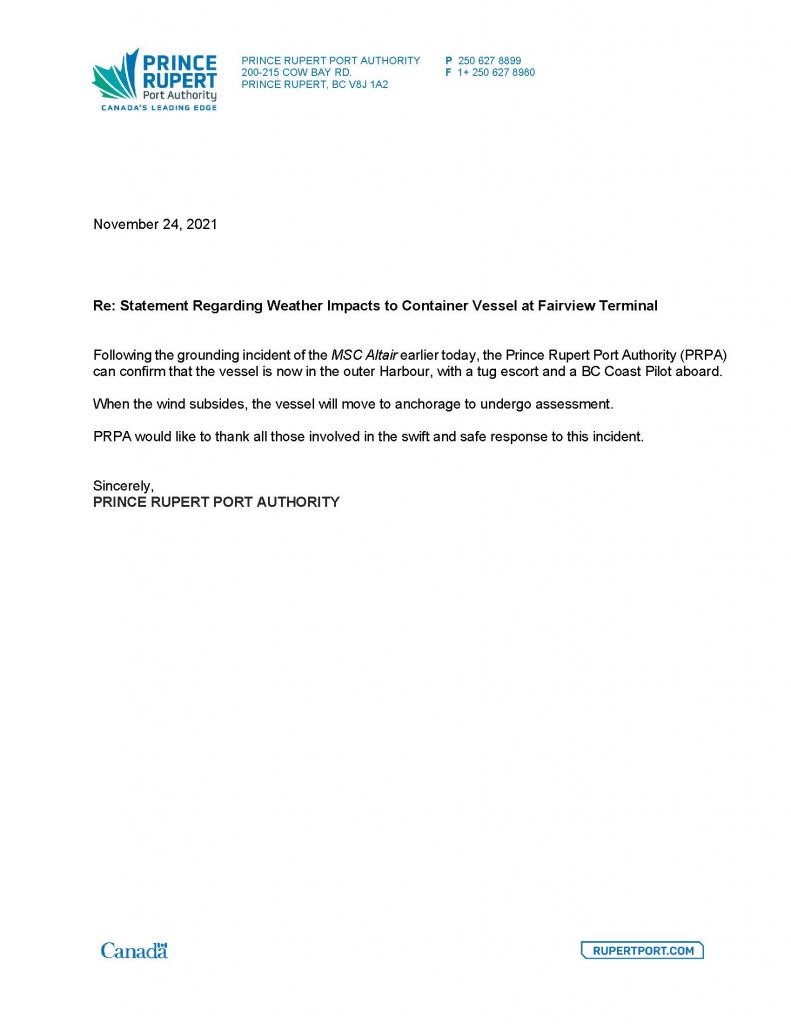 @1600
At approximately 2pm today, strong winds caused the container vessel MSC Altair to break its lines from where it was berthed at Fairview Container Terminal and grounded on the eastern side of nearby Digby Island. Multiple tugs have refloated the vessel and it is now under its own power and will be moving safely to anchorage.
No injuries have been reported. Initial reports indicate no significant damage to the vessel and no indications of marine pollution are apparent. More information will be provided as it becomes available.