SMART, SUSTAINABLE INVESTMENT
SMART, SUSTAINABLE INVESTMENT
Through innovative land use planning, the Port of Prince Rupert is generating new opportunities for Canadian importers and exporters with the development of a closed loop intermodal ecosystem. This dedicated road and rail infrastructure is designed to maximize the Port's footprint to enable new logistics hubs that will offer greater fluidity, efficiency, and competitive advantages.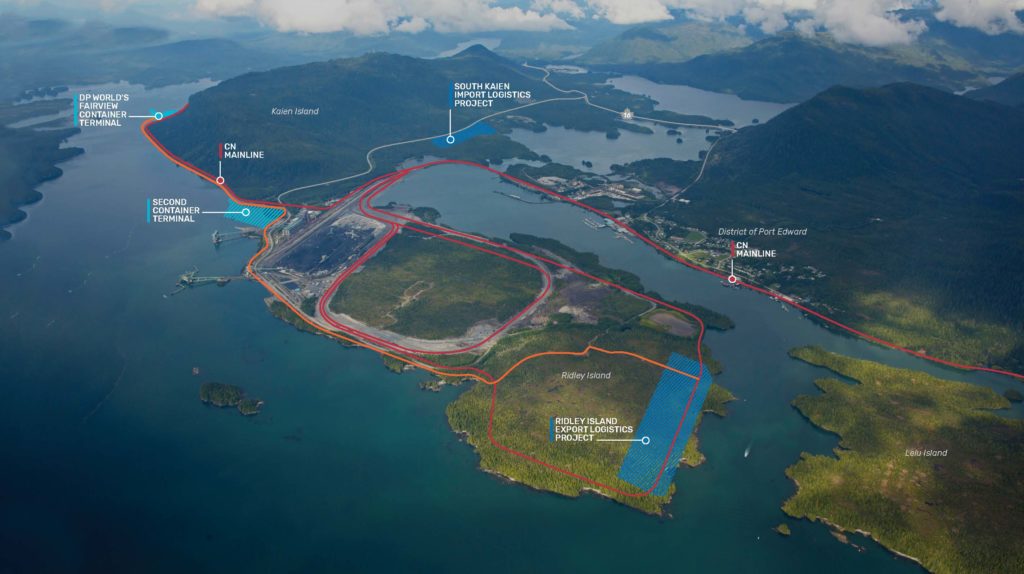 Intermodal Ecosystem
The Port of Prince Rupert's intermodal ecosystem incorporates seven strategic projects and sites. The Fairview-Ridley Connector Corridor is the newest and most critical addition to this fully contained transportation loop. The 5-kilometre private haul road diverts container truck traffic away from urban areas, reducing traffic congestion and improving road safety. The new route also shortens the distance those vehicles must travel to Fairview Terminal by 75 percent, which will significantly decrease truck emissions at the Port.
The Connector Corridor links to the Port's existing Road, Rail and Utility Corridor, giving direct access to future terminals and logistics operations on Ridley and South Kaien Islands. The Zanardi Bridge and Causeway Expansion Project further support intermodal growth by increasing rail capacity to the other sites within the fully contained Port ecosystem.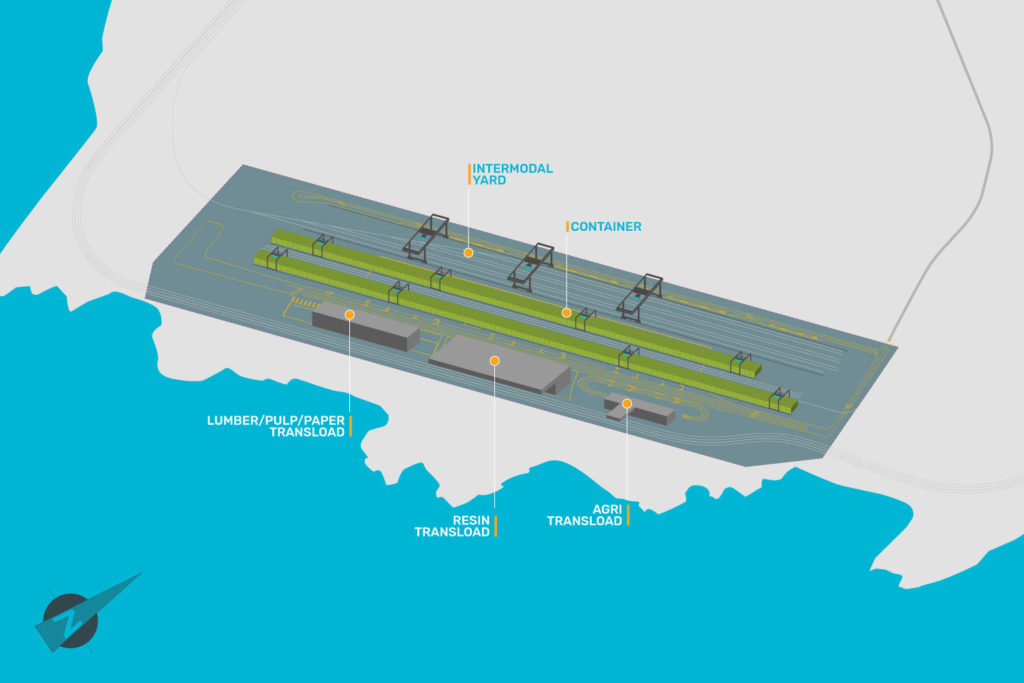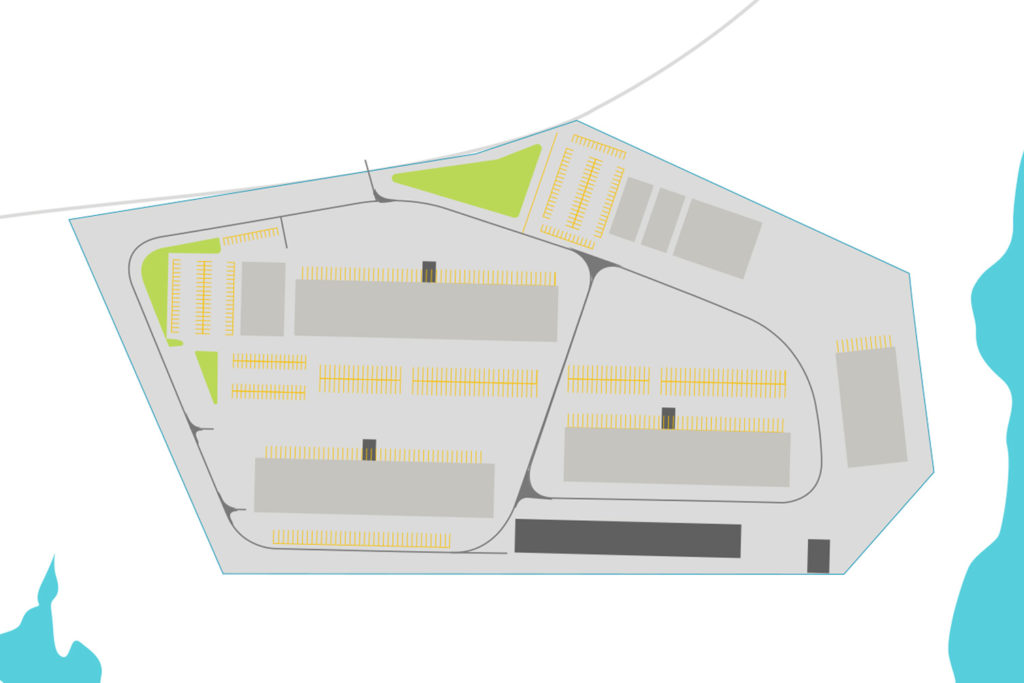 Import and Export Logistics
The ecosystem also integrates the future sites of new transloading and logistics facilities at the Prince Rupert Gateway. Located on the southern end of Ridley Island, the Ridley Island Export Logistics Project is designed to host integrated large-scale bulk and breakbulk transload facilities, as well as an integrated off-dock container yard, accommodating an additional 400,000 TEUs annually. To meet the growing needs of importers and Canadian consumers, the South Kaien Logistics Park is designed to host transloading and warehousing facilities. This project is a joint venture between the Prince Rupert Port Authority and Metlakatla Development Corporation.