Invasive species: Robust monitoring essential to detection, prevention
The Port Authority's Environmental Technician collaborates to protect marine life
Content powered by: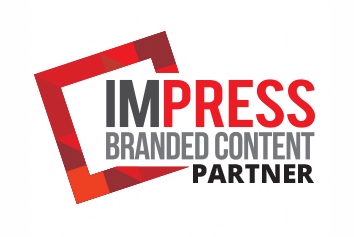 May. 10, 2021 6:00 a.m. | IMPRESS
The ongoing mission to preserve aquatic life in Northern BC's marine environment is a huge group effort, and one of the people at its heart is biologist Caitlin Smith. As the Prince Rupert Port Authority's Environmental Technician, she contributes in many ways to preserving the North Coast's marine habitats, especially when it comes to monitoring for invasive species.
Each year, the Port participates in the Aquatic Invasive Species Program. A major component is the Settlement Plate Program, which monitors for invasive tunicates and bryozoans. From June through September, Smith helps deploy dozens of plates at marinas around Prince Rupert, Port Edward, Metlakatla and Lax Kw'alaams. These simple devices consist of a clean, flat PVC disc secured to a brick to keep it weighted one metre underwater, where the target species can be found. The plates are suspended from docks where free-floating invertebrates will settle. At the end of the three months, they are brought to the surface and analysed for potential invasive species.
Another element of the Aquatic Invasive Species Program involves monitoring for European Green Crab, and there is work underway to set-up an extensive monitoring program in the North Coast. Smith helps monitor for the presence of European Green Crab larvae, by collecting zooplankton samples from locations around the region each season.
"Monitoring of aquatic invasive species is important to protecting the North Coast because it enables scientists to detect the presence of harmful invasive species before they begin to have ecological and economic impacts," Smith says. "Mitigating or eradicating aquatic invasive species is incredibly difficult and is why early detection is key to help prevent their spread and contain the species."
Collaboration is key in environmental monitoring efforts
The North Coast of B.C. has not had major issues with aquatic invasive organisms to date, but some aquatic invasive species are present on the central and south coasts, Haida Gwaii, and southeast Alaska. The Aquatic Invasive Species Program aims to keep the North Coast a step ahead of the threat. The Prince Rupert Port Authority collaborates with multiple agencies and groups, including Fisheries and Oceans Canada, Coast Mountain College's Applied Coastal Ecology program and local First Nations to keep the region's abundant marine life and their habitats under close watch.
"Collaboration is essential in establishing more robust monitoring programs that allow for the greatest amount of resources to be used. Without collaboration, our many environmental monitoring programs at the Port of Prince Rupert would not be what they are today."
Learn more about the Port of Prince Rupert's environmental stewardship and efforts to protect marine life at rupertport.com/sustainability
Meet the person who ensures Gateway projects follow specific environmental regulations
May. 3, 2021 6:00 a.m. | IMPRESS
No major project can proceed at the Port of Prince Rupert without undergoing multiple evaluations, and the person who leads the charge when it comes to environmental aspects is Jack Smith, the Prince Rupert Port Authority's Director of Environmental Planning and Compliance.
As the Port Authority's regulatory representative, Smith helps the Prince Rupert Port Authority maintain its commitment to sustainability by implementing management plans, federal policy, and regulatory conditions that relate to the Gateway's environmental performance. That means examining possible impacts on water and air quality, vegetation, wildlife and their habitats.
"We must consider and weigh every aspect of an operation, to make sure rules are being followed, potential hazards are identified and mitigated, and every effort is made to protect the ecosystems that make up our Gateway," Smith says.
The planning process that protects us all
Part of Smith's role includes ensuring proposed development follows the rigorous standards set out by the Government of Canada's environmental legislation, including the Impact Assessment Act. Although many factors weigh into the final decisions on whether projects ultimately proceed, Smith is tasked with ensuring environmental compliance is integrated throughout the planning and regulatory processes. This includes coordinating with other government agencies that are also responsible for regulatory oversight, and ensuring that Indigenous and public feedback, concerns, and interests are considered.
No matter the size and scope of the project, Smith and his team apply the same critical thinking skills and assessment of science-based evidence to evaluations, with the goal of ensuring assets that will contribute to Port growth and diversification do not adversely affect the environment.
"We have a legal duty to ensure processes are followed and that all requirements are met, but we also have a societal duty to our community to protect the places where we live and work," said Smith. "We want our Port to be held to the highest standard for our long-term operational sustainability and for continued enjoyment of the people living on the North Coast."
Learn more about the Prince Rupert Port Authority's commitment to environmental sustainability at rupertport.com/sustainability.
Cancer patients of Prince Rupert Regional Hospital (PRRH) will soon benefit from a full-scale renovation of the Cancer Care Unit, ensuring the local Oncology Department is equipped with the most up-to-date technology and comfortable facilities to minimize unnecessary out-of-town medical travel for residents of Prince Rupert and the surrounding communities it serves.
The Prince Rupert Port Authority (PRPA) announced today its support through its Community Investment Fund for the North Coast Health Improvement Society's (NCHIS) Cancer Care Unit Upgrade Project in the amount of $100,000. The project includes an increase in space and capacity, improved privacy and comfort for patients and their families, and enhanced treatment technology and tools.
The Cancer Care Unit Upgrade Project addresses limitations of the previous space like poor sight lines, isolation of physician from patients and staff, an unwelcoming chemotherapy room, and limited space to accommodate accompanying family and friends. With the number of cancer patients increasing each year, the need for access to local primary care is a priority in the region.
"Every member of our community will be impacted by cancer in some way, at some point in their lives," said Shaun Stevenson, President and CEO of the Prince Rupert Port Authority. "We at PRPA recognize the importance of contributing to projects like this that will help patients feel more comfortable as they receive care closer to home."
"NCHIS worked collaboratively with Northern Health, cancer doctors, nurses and specialists, to ensure the equipment was of the highest standard for the unit and meets the Government of BC's best practices for delivery of healthcare to residents of the north coast," said Stefan Delloch, President of the NCHIS. "We are grateful to everyone that contributed to seeing this project realized."
With a total project cost of $200,000, NCHIS is investing $50,000 of its own funds and has received additional support from the community and other partners.
A new cycling pump track in Terrace is encouraging more people to get on their wheels, whether bicycle, tricycle, skateboard or scooter, as Northwest B.C.'s newest outdoor recreational destination.
Built through a partnership between the Prince Rupert Port Authority's Community Investment Fund and the Terrace Off Road Cycling Association (TORCA), the track is an integral part of The HuB, a progressive ride centre developed for people of all ages and abilities to use.
Located in the heart of Terrace, the asphalt pump track consists of a series of bumps and banked corners for riders to approach at their own pace. The track integrates with 2.5 kilometres of new and rehabilitated beginner and intermediate bike trails to form The HuB. It provides riders with an opportunity to get a feel for their bikes and practice on the types of obstacles they can expect to encounter on more challenging terrain.
"This pump track breaks down barriers for cyclists who want to build their confidence before setting out on the trails," said Aleksa Havelaar, Trail Director and Vice President, Terrace Off Road Cycling Association. "The support of the Community Investment Fund allowed us to build a recreational training ground unlike anything else in Northern B.C. that offers novice and experienced riders a place to learn new skills, exercise, and have fun almost year-round."
"We are thrilled to help create a new, long-lasting recreational asset for Terrace and surrounding Northwest communities, especially one that serves as a safe, accessible place for youth and families to spend time, rain or shine," said Shaun Stevenson, President and CEO of the Prince Rupert Port Authority. "It represents another way to ensure that the economic benefits of a growing port keep coming back to the communities that we reside in, and we're very thankful for the hard work of the TORCA volunteers that opened up this opportunity."
The Community Investment Fund committed $84,000 to the construction of the professionally designed pump track. That investment was critical to covering the costs of the track's durable asphalt surface, which is well-suited to variable weather conditions and requires far less maintenance than a dirt track.
To learn more, watch here: