PRPA SUPPORTS SUNKEN GARDENS GREENHOUSE PROJECT
PRPA SUPPORTS SUNKEN GARDENS GREENHOUSE PROJECT
EFFECTIVE July 30, 2021
PRINCE RUPERT, BRITISH COLUMBIA – The Prince Rupert Sunken Gardens, a central landmark of the city for more than eight decades, is home to a new greenhouse that was installed through a partnership between the Prince Rupert Garden Club and the Prince Rupert Port Authority's (PRPA) Community Investment Fund. The project allows the Club to provide new opportunities to educate community members about gardening and growing food in a greenhouse.
Since taking over restoration and maintenance of Sunken Gardens from the Province of British Columbia in 2003, the Prince Rupert Garden Club has used the space as a teaching garden, to help people learn about environmentally sustainable gardening practices. By adding the greenhouse, the Club now has a place for Garden Club members and other community groups to gain knowledge about greenhouse growing methods, so they can independently grow a variety of vegetables.
"We are grateful to partner once again with the Prince Rupert Port Authority to create this new asset for the community," said Andrée Fawcett, Prince Rupert Garden Club President. "Our Club is now able to provide people with a place to gain the skills needed to grow their own food, while also generating a new source of fresh produce that we can share with local non-profit organizations that support food security."
On top of creating a new teaching space, the greenhouse is also being used for practical purposes, such as protecting delicate perennials and shrubs through the winter months. Equipped with electrical and water service, the structure is also designed to be extended in the future, should the need arise.
"The greenhouse project promotes the exchange of knowledge and is empowering community members to become more self-sufficient, all while helping enhance one of the beautiful places in our city," said Shaun Stevenson, President & CEO, Prince Rupert Port Authority. "The Prince Rupert Port Authority is proud to continue to support the legacies of both the Prince Rupert Garden Club and the Sunken Gardens through our Community Investment Fund."
PRPA contributed over $11,250 to cover the cost of the greenhouse project. It had previously partnered with the Prince Rupert Garden Club, investing $50,000 in electrical and irrigation infrastructure to improve Sunken Gardens.
—30—
ABOUT THE PRINCE RUPERT PORT AUTHORITY'S COMMUNITY INVESTMENT FUND:
The Community Investment Fund is financed by a share of the Prince Rupert Port Authority's annual net income that has been dedicated to improving the quality of life for residents of the North Coast. By investing these funds into community projects, led mostly by dedicated local volunteers, the Port Authority has been able to share its financial success with the communities that enable it. To date, PRPA has committed over $380,000 to local community kitchens, greenhouses and food security projects. Since 2009, more than $14.3 million dollars have been committed to the Fund, helping to make more than 85 local projects come to life. Each of these projects has filled an important role in supporting arts and culture, recreation, health and wellness, youth, education, the environment, and other needs in the community.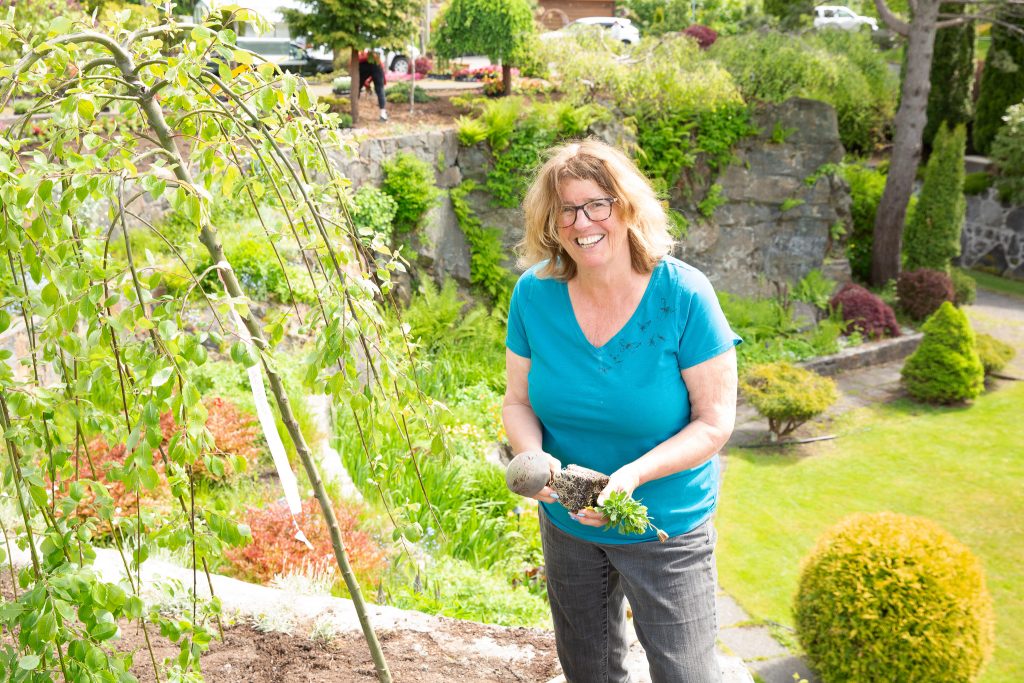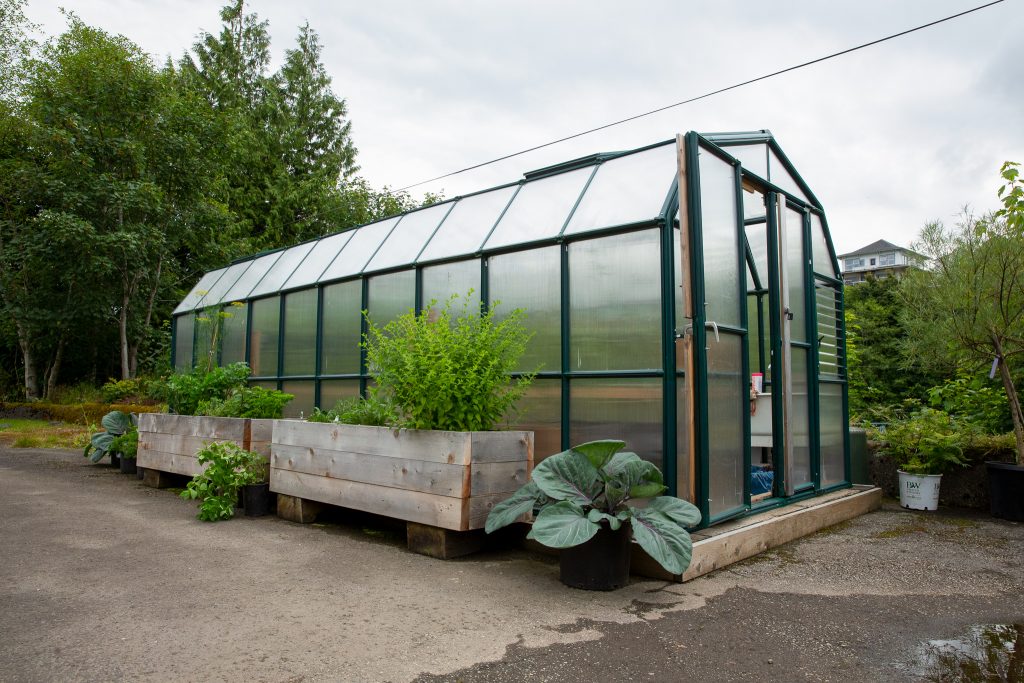 Shore power will reduce container vessel emissions at Port of Prince Rupert
Vessels berthed at Fairview Terminal will be able to switch to electric power
July 5, 2021 | IMPRESS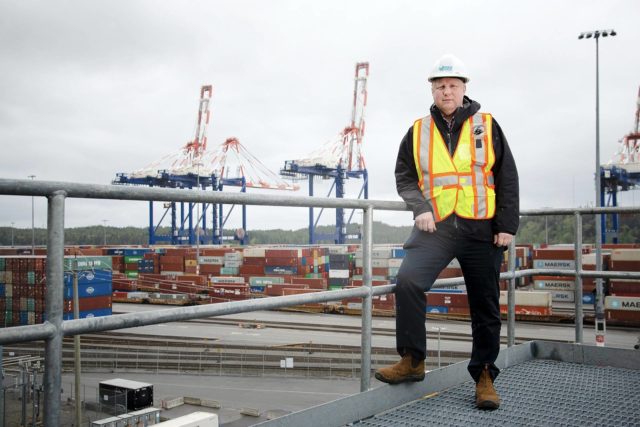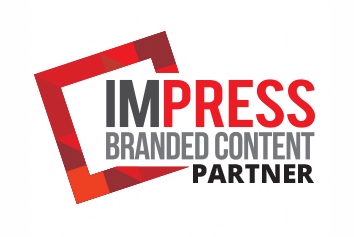 While construction crews gear up to expand Fairview Container Terminal, there is a simultaneous project underway to help reduce greenhouse gases and other emissions from the ships that call on the facility. A team led by the Prince Rupert Port Authority is installing shore power capacity at the terminal, so that vessels docked there can rely on hydroelectric power while their cargo is loaded and unloaded.
"Container vessels at berth will be able to shut down their main engines when plugged into shore power, eliminating the majority of the greenhouse gases and other air emissions from those ships," said Jason Scherr, PRPA's Manager of Environmental Sustainability, who has spearheaded the shore power project.
Earlier this year, staff from PRPA, BC Hydro, and DP World Prince Rupert worked with electrical contractors and the engineers aboard the ship CSCL Summer to successfully test the equipment at the terminal. Scherr said, "work continues, and we expect to commission both berths and have the equipment operational when the next phase of the Fairview Terminal expansion is completed in 2022."
The shore power project is part of PRPA's own Carbon Reduction Strategy, which aims to reduce the Port's greenhouse gas intensity by 30 percent from 2018 levels by the year 2030 and reach net-zero carbon emissions by 2050. According to Scherr, "the emissions savings from shore power at Fairview Terminal will help PRPA account for half of this aggressive reduction target."
"Our local and regional efforts have a global impact."
Lowering or eliminating emissions at the Prince Rupert Gateway is a constant process, that relies on the commitment of many Port partners and stakeholders to make their own investments in green technology. Beyond providing a power source for vessels, PRPA offers direct financial incentives to encourage members of the shipping industry to modernize their fleets. Through its Green Wave program, PRPA rewards ship owners by lowering fees for commercial vessels that exceed environmental performance standards.
"At the Prince Rupert Port Authority, we strive to advance stewardship and sustainability through collaboration," said Scherr. "We hold ourselves to a high standard, but we cannot implement broad changes on our own. By working together with other organizations and businesses, through initiatives like the shore power project and Green Wave program, our local and regional efforts have a global impact."
HATCHERY UPGRADES SUPPORT BULKLEY RIVER COHO AND CHINOOK SALMON STOCKS
Efforts to improve and monitor wild Coho and Chinook salmon stock productivity in Northwest BC have received a significant financial boost from the Prince Rupert Port Authority (PRPA). The Toboggan Creek Salmon & Steelhead Enhancement Society has received a $60,000 commitment from PRPA's Skeena River Salmon Enhancement Program to upgrade aging infrastructure at the Toboggan Creek Hatchery northwest of Smithers. These improvements will help the volunteer-led organization carry on their operations safely and sustainably for years to come and allow them to continue to directly contribute to Fisheries and Oceans Canada's management of Pacific Northwest salmon fisheries.
Initially built in 1985 as a five-year pilot project, the Toboggan Creek Hatchery has outlived its intended lifespan and upgrades are underway to modernize and improve biosecurity at the facility. The funds from PRPA are going towards the revitalization of the hatchery's outdoor earthen rearing ponds, where its Coho and Chinook salmonid fry are raised. The project includes removing old wooden dividers that separate the stock and replacing them with more durable steel versions, as well as reshaping the ponds and lining them with aggregate.
"These upgrades will provide our fish a safe and productive place to rear, and ensure we can keep our stocks separated," said Kris Bulloch, Toboggan Hatchery Manager. "Our hatchery is the only Coho indicator stock in the Skeena watershed and we are grateful to receive support from the Prince Rupert Port Authority's Skeena River Salmon Enhancement Program, as it reinforces our efforts and reaffirms our shared commitment to improving the health and vitality of wild salmon populations."
Through its ongoing assessment activities, Toboggan Creek Hatchery has been providing uninterrupted Coho salmon exploitation, ocean distribution, and survival data for 35 years. The field data and samples gathered from the facility's spring smolt trapping, mid-summer coded wire tagging and marking, and fall adult assessment fence operations directly inform Fisheries and Oceans Canada's Pacific Northwest Coho salmon fishery and determine the annual allowable commercial retention of ocean-going Coho.
"For more than three and a half decades, the Toboggan Creek Hatchery has played a crucial role in salmon stock productivity in Northwest BC, and the rearing pond upgrade project perfectly aligns with the Skeena River Salmon Enhancement Program's mandate to support salmon productivity in the Skeena River watershed," said Shaun Stevenson, President & CEO, Prince Rupert Port Authority. "By committing to locally-driven projects further upstream, especially on the Bulkley River and other tributaries, we have a greater chance of restoring salmon populations throughout the region."
ABOUT THE SKEENA RIVER SALMON ENHANCEMENT PROGRAM:
The Skeena River Salmon Enhancement Program was established by the Prince Rupert Port Authority in 2019 with a $1 million endowment from its Community Investment Fund. The goal of the program is to team up with regional partners such as First Nations, non-governmental organizations, and community groups on projects that enhance the salmon population and protect their habitat in the Skeena River and its watershed. The program also provides the opportunity to partner with other agencies and organizations leading similar initiatives to leverage additional financial resources toward this important priority. In addition to monetary support, PRPA is also seeking ways to share capacity and data from its existing environmental stewardship programs to enhance new and existing salmon-related initiatives.
Gateway Operators monitor marine traffic and conditions 24/7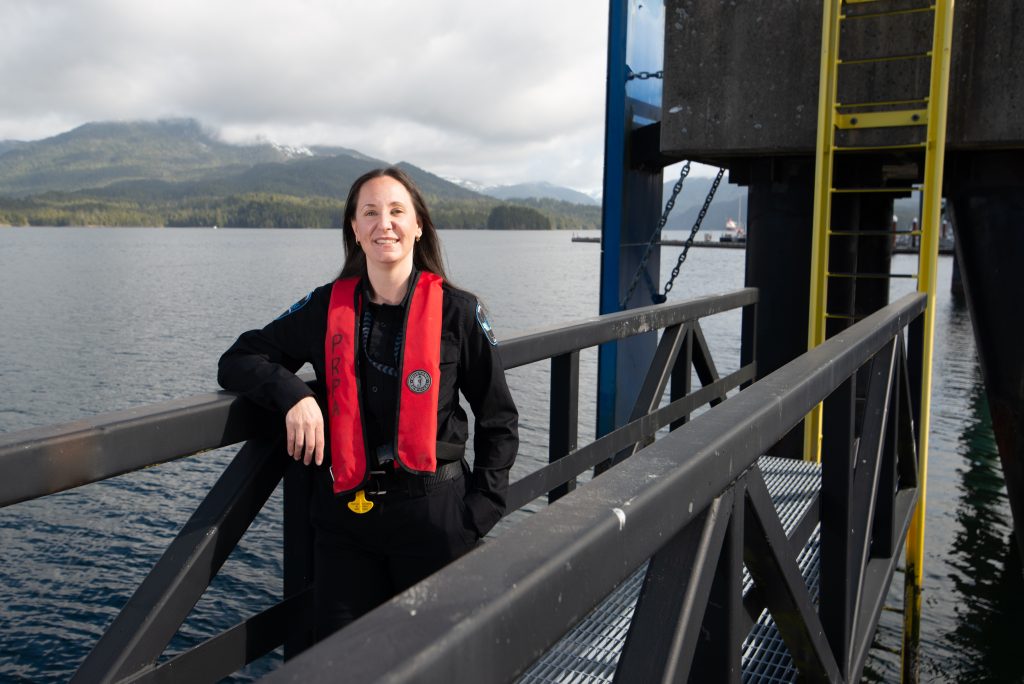 Helping vessels big and small safely navigate the Port of Prince Rupert
June 21, 2021 | IMPRESS
From fishing boats bringing in their fresh catch and kayaks bobbing on the waves of the inner harbour, to the large shipping vessels anchored further out, the waters around Prince Rupert are used for diverse activities. Who keeps track of everything coming and going, and ensures the safety and security of people, the environment and property?
When it comes to planning, monitoring and managing large vessel movements, the Prince Rupert Port Authority (PRPA) coordinates with the Canadian Coast Guard and BC Coast Pilots from its Port Security Operations Centre (PSOC). It's a central hub of advanced technology and trained staff, who are monitoring activity around the Prince Rupert Gateway, ensuring an effective and efficient response to any incident within PRPA's jurisdiction.
The state-of-the-art PSOC opened in 2017, and last year PRPA created a new role that would further integrate security and marine safety operations at the facility. The Port's new team of Gateway Operators are cross trained, rotating through different positions on both land and on the water, by working in PSOC, conducting administrative tasks, and serving with the Harbour Patrol Vessel Crew. Gateway Operator Giuliana Hauknes joined the team in 2020. Born and raised in the community, she was excited to take on a new role that supports safety for everyone that uses the harbour, whether it's for work or recreation.
"Day and night, our team is the eyes and ears of the Port of Prince Rupert, no matter the conditions we are ready to respond," said Hauknes. "We provide an important service to our Gateway partners and to the broader community, by putting their safety and security at the forefront. As the Port develops and expands, as a Rupertite it is reassuring to know our team has the skilled staff and high-tech tools needed to help it grow sustainably."
Infrastructure investments to make a safe port even safer
To carry out their day-to-day operations, Gateway Operators track information using satellite and radar technology, as well as live harbour data collected from around the Prince Rupert Gateway. Much of this information, including measurements on currents, wave height, and wind speed, is available in real-time to the public on PRPA's website. With a few clicks of a button, anyone can view readings from the three new current sensors placed at Fairview and Pembina Terminals, and in Porpoise Channel. They can also track data from two new tide sensors at those terminals, along with new wind and wave sensors in the Inner Harbour, at Flora Bank, and Triple Island.
"This information not only helps inform our efforts to maintain the highest safety standards for Port-related activity, but it also supports the other users of the Prince Rupert Harbour. Anyone who is planning a trip on the water, whether it's a fishing or passenger vessel, can benefit from our live harbour data," said Hauknes.
Air and water quality at the Port measured around-the-clock
Port Authority is eyes and ears along the coast tracking conditions above ground and underwater
June 14, 2021 | IMPRESS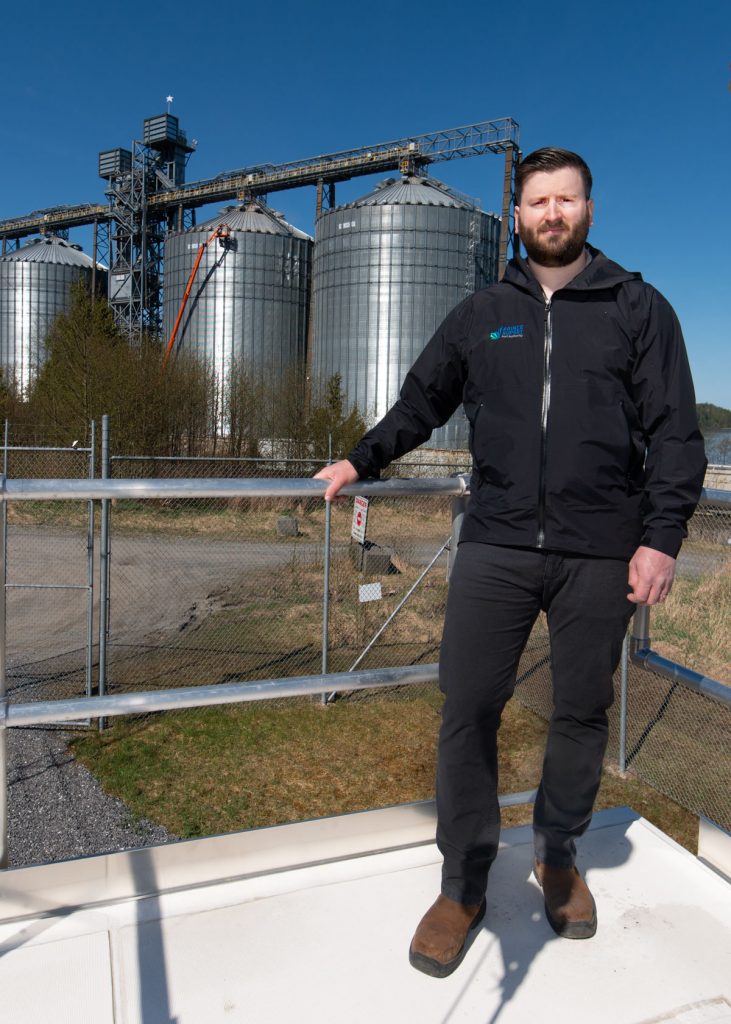 Preserving and maintaining a high standard of air and water quality around the Port of Prince Rupert is a complex effort, that starts with extensive monitoring. The Environmental Sustainability team at the Prince Rupert Port Authority is constantly collecting data related to emissions, noise, and water quality from around the Prince Rupert Gateway, to mitigate the Port's impact on the environment and the community.
Adam Simons is the Environmental Coordinator at PRPA, who helps ensure that flow of information is accurate and consistent. His role includes operating PRPA's monitoring stations and equipment, installed at several locations around the Prince Rupert area. Much of the real-time data collected from those instruments is available to the public 24/7, in easy-to-read graphs on the Port's website.
"The Prince Rupert Port Authority's monitoring efforts are a key part of its commitment to understanding and mitigating the Port's impact on the community, and publicly sharing the information helps us build trust and demonstrate to community members that we take our responsibility seriously," said Simons.
Tracking trends and identifying areas of concern
The information gathered at PRPA's two air monitoring stations, at Westview and Fairview Terminals, helps establish baselines for air quality, through the measurement of nitrogen oxides, sulphur dioxide, and tropospheric ozone. Similarly, PRPA helps maintain the integrity of the marine environment through water testing in several ways. Water quality is tracked in real-time at two installations on Digby Island and at Atlin Terminal. The equipment, which is managed by PRPA partners Ocean Networks Canada, measures a range of data, including turbidity, temperature, salinity and more.
"PRPA's Environmental team also regularly collects water samples from different locations around the region. All this data helps scientists track changes over time and identify areas of concern," said Simons.
The extensive environmental work that Simons' team does not only helps support transparency and keep the public informed, but it also plays a crucial role in guiding PRPA's environmental management and future development, ensuring it's done in a safe, environmentally sound, and economical manner. As a long-time Prince Rupert resident, contributing to this effort and evolution for the Port is a source of pride for Simons.
"I've been raising my family here for five years now, and it is reassuring to know that while the port grows and we get to experience the economic and social benefits that growth brings to the community, the local environment is actively being monitored and preserved for my kids and future generations to enjoy."
You can learn more about PRPA's environmental leadership and transparent engagement at rupertport.com/sustainability.
The Prince Rupert Port Authority (PRPA), through a funding partnership with Northern Development Initiative Trust (NDIT), has published a Northern BC Export Profile today that illustrates the critical role that international exports play in underpinning local economies in communities from the Cariboo to the Yukon border.
The interactive web platform will broaden visibility for community, business and economic policy leaders on the diverse resource export industries that currently support the economy of Northern BC, and will be an important tool to identify new export and economic development opportunities for the region. The development of regional export strategies will be critical to continuing to grow a sustainable, competitive, and diverse Northern BC economy that maximizes the value of local resources and labour.
The profile confirmed Northern BC as a key economic driver for British Columbia, particularly with respect to export sectors like forestry, petrochemicals, mining, agriculture and fisheries. These industries, and the communities that depend on them, have been vulnerable to economic cycles. Increasing the capacity, capabilities and flexibility of supply chains, and ensuring competitive market access to a diversified international market for Northern BC products, is a fundamental approach to improving the stability of local industries and communities.
The Northern BC Export Profile was developed to ensure current export flows including volumes, values, destinations and transportation modes by region and industry of origin, were better understood by a broader array of stakeholders. Highlights from the Profile include (2019 data):
$17.0 billion of resource-based exports were produced in Northern BC and transported to both interprovincial and international markets.
$12.1 billion of Northern BC's total production, or 72%, was exported to destinations outside Canada, primarily the US and Asia-Pacific.
$6.7 billion of petrochemical exports made up the largest single export sector in Northern BC in 2019, all from the Northeast BC region.
$5.5 billion of exports shipped to Asia-Pacific markets made it the largest single export destination from Northern BC, led by exports from the mining sector and the Cariboo-Chilcotin-Lillooet region.
$2.2 billion of lumber, pulp, paper and pellet exports from the North-Central region drove the forestry sector's export performance, but forestry made up at least 10% of every region's export mix.
$354 million of agriculture and aquaculture exports represents the fastest growing export sector in Northern BC between 2018 and 2019, driven by the Northwest region's fish exports to the US and Asia-Pacific.
$7.6 billion of Northern BC exports were delivered to port or destination by rail, representing the dominant transportation mode for all sectors outside of domestic petrochemical pipelines from Northeast BC.
Comprehensive export profiles like this will help to understand market shifts that are already occurring and make connections between modes of transportation and the trade they support.The Profile also shines a light on the possibilities of developing regional initiatives for Northern BC that can help add value to current exports and identify opportunities for new exports.
"The Prince Rupert Port Authority plays an important role in the current and future success of Northern BC's economy, and this is the first report that collects Northern BC's international trade data across multiple industries and communities in one place," said Ken Veldman, VP of Public Affairs & Sustainability at the Prince Rupert Port Authority. "We consider the new Northern BC Export Profile as the first step in taking a more strategic, regional approach to Northern BC economic development which will help provide innovative ways to develop more value-added opportunities for exports and create sustainable economic growth for Northern BC. Its our way of starting a conversation with regional communities to ensure we are all playing an active role in developing our own 'Made in Northern BC' future that builds on our strengths."
"The Trust believes the expansion of export markets is critical for the future economic growth of our region. The Northern BC Export Profile is a beneficial collaborative effort that expands on information from our State of the North Report and provides valuable data along with a renewed focus on export development," Joel McKay, CEO, Northern Development Initiative Trust.
Development of the Northern BC Export Profile was enabled with the important participation of the BC Ministry of Transportation and multiple business and industry stakeholders in the region.
To explore the Northern British Columbia Export Profile, visit https://northernbcexportprofile.com/.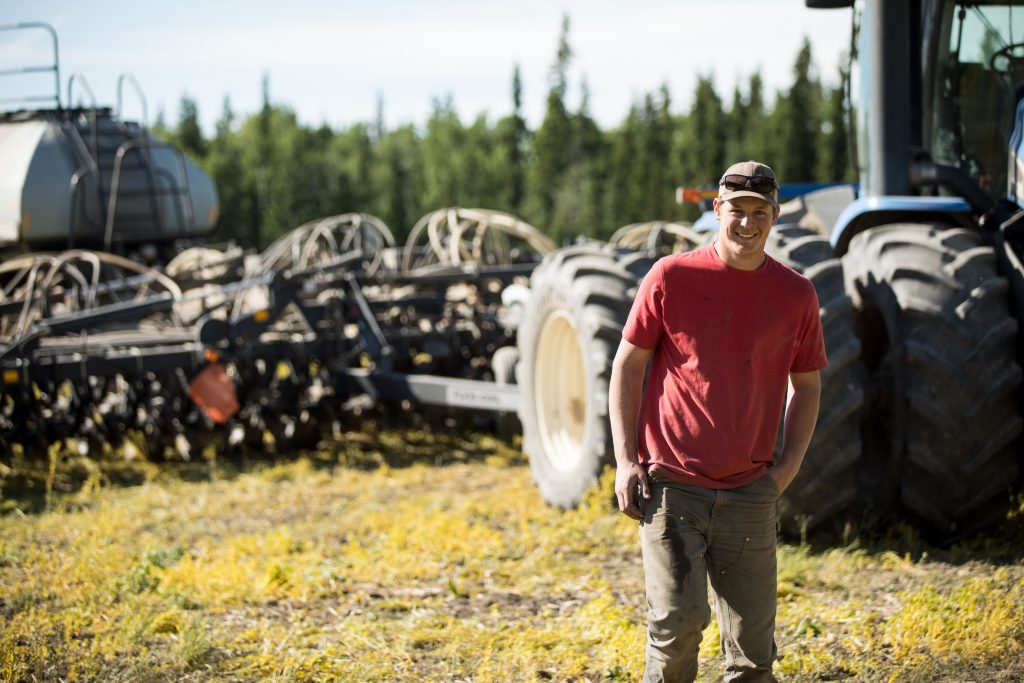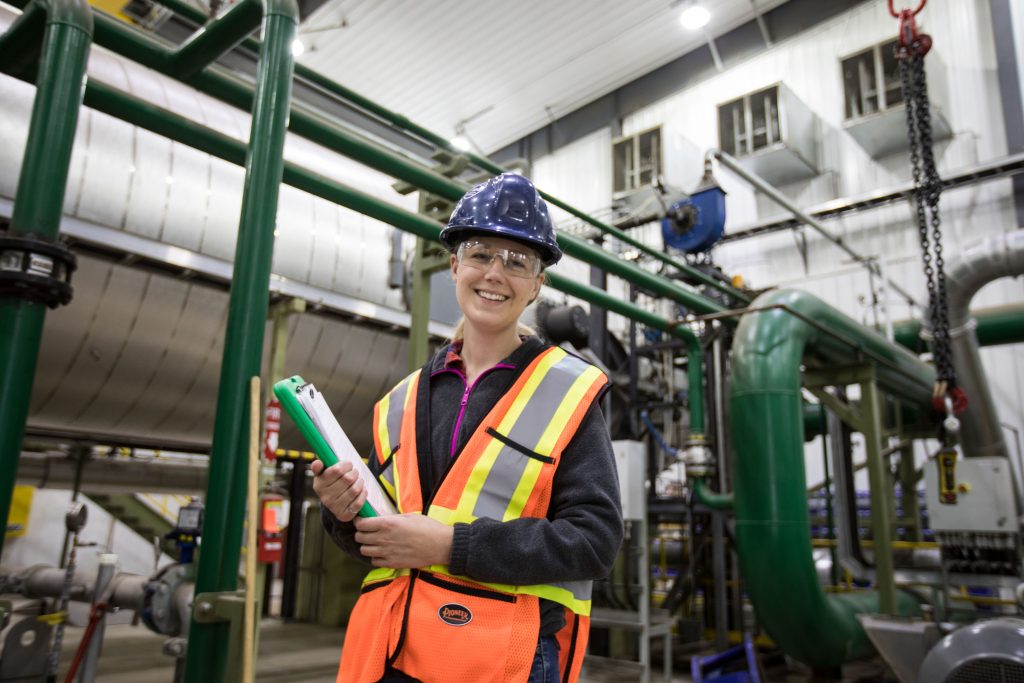 Students collaborate with Port Authority to preserve North Coast marine life
Coast Mountain College students gain first-hand experience at the Port of Prince Rupert
June 7, 2021 | IMPRESS
As British Columbia's marine sector and blue economy grows, so does the demand for a workforce trained in environmental management, monitoring, and ecosystem restoration. Students in Coast Mountain College's Applied Coastal Ecology (ACE) program are learning foundational knowledge and taking part in real-world, community-based projects in Prince Rupert, to gain the necessary experience that will help meet that need.
Part of the program involves field studies, that put students out on the water, shoreline, and in coastal rainforests, where they learn technical skills and develop a strong sense of how coastal ecosystems react to the impacts of human activity.
"Whether out on our research boat or exploring an intertidal area on foot, students gain practical training in GPS navigation systems, GIS mapping, surveying and much more," said Ken Shaw, ACE program coordinator.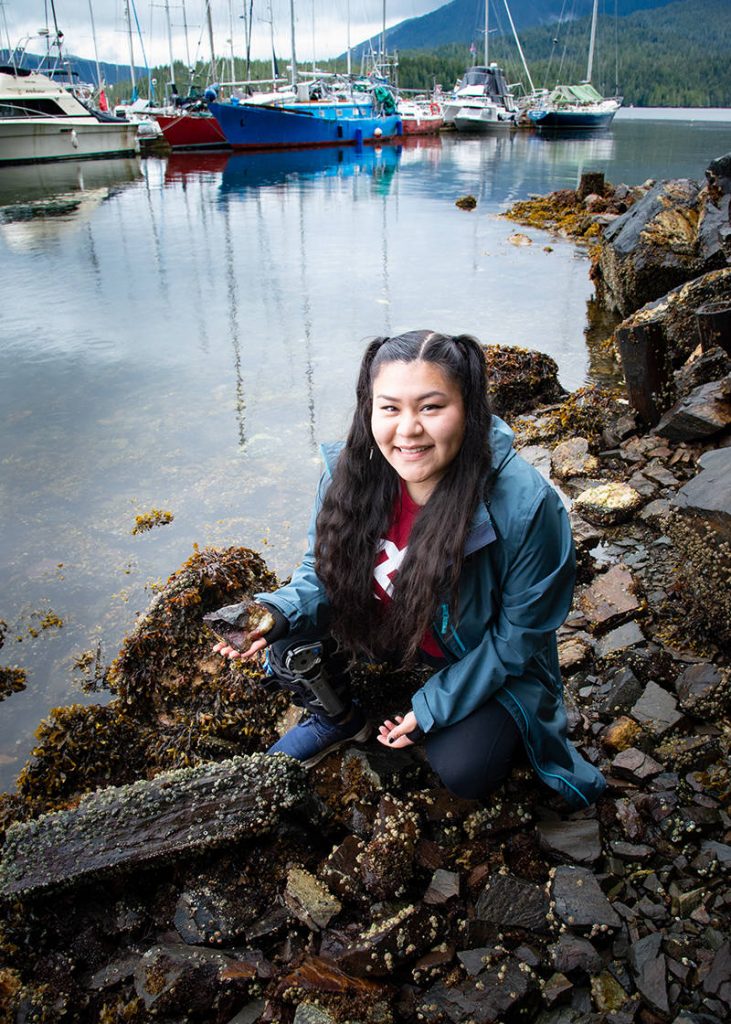 Working together to discover, learn, and preserve ecosystems
Since 2012, ACE students have teamed up with the Prince Rupert Port Authority (PRPA) and Fisheries and Oceans Canada to help support local marine life, through hands-on collaborations. Each summer, ACE works alongside PRPA's Environmental Sustainability team to conduct monitoring programs at waterfront sites around the North Coast, looking for evidence of aquatic invasive species. With support from biologists at Fisheries and Oceans Canada, findings from the local initiatives contribute to a coast-wide tracking network of invasive tunicate and bryozoan species. They also help monitor for the presence of European Green Crab by setting traps to capture adults, as well as collecting zooplankton samples to look for the crab in their larval stages.
"The experience students gain through working with the Prince Rupert Port Authority is extremely valuable," said Shaw. "Our ongoing, innovative collaboration provides them an opportunity to participate in current research work that helps prepare them for careers in sustainability, ecology, fish and wildlife preservation, while contributing directly to the protection of local, native species."
Learn more about the partnership between Coast Mountain College and Prince Rupert Port Authority by visiting rupertport.com/sustainability.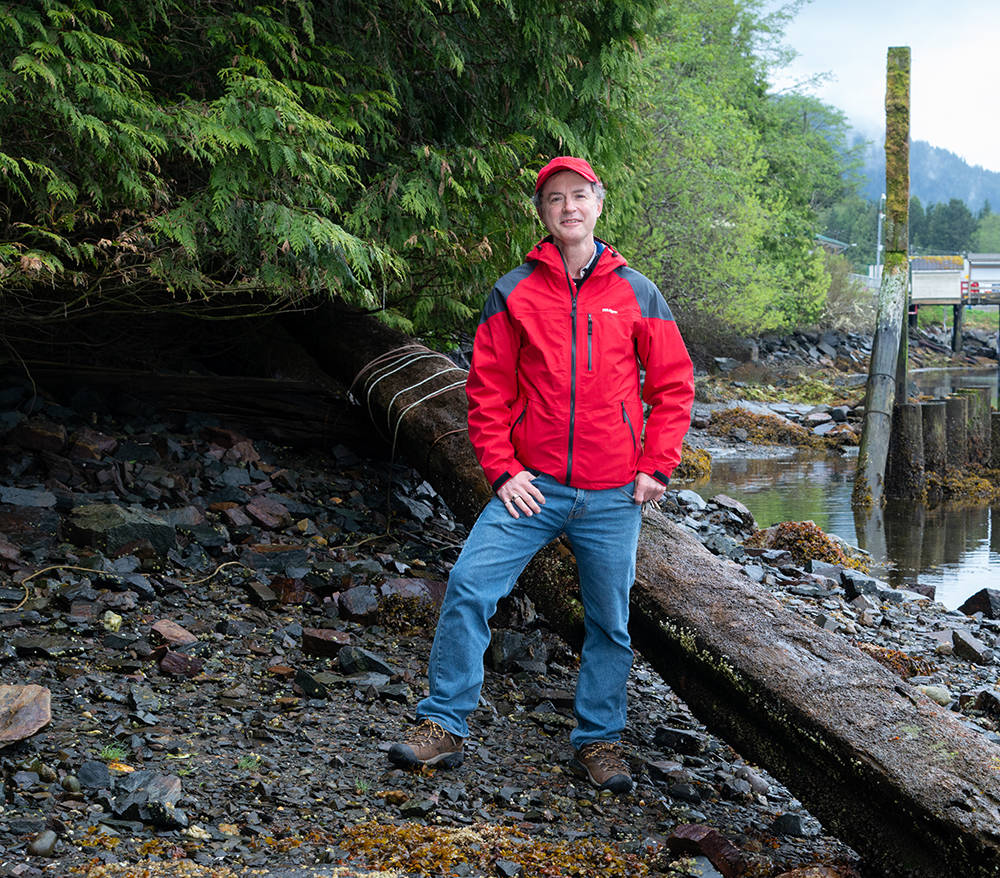 Seal Cove Salt Marsh project on schedule for summer opening
Restoration project creates places for wildlife to thrive and people to relax
May 31, 2021 | IMPRESS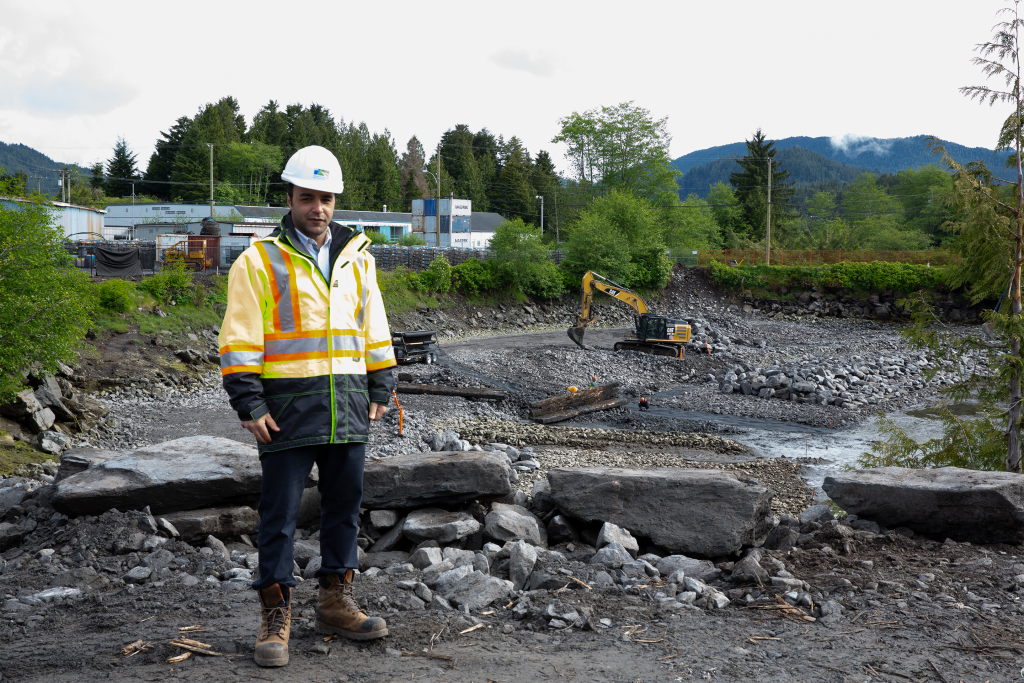 Prince Rupert's Seal Cove is being transformed. The neglected waterfront next to the Coast Guard and seaplane base is turning into a place where marine life can thrive, and people can learn about the environment — or just enjoy the view.
The Prince Rupert Port Authority (PRPA) is revitalizing the Seal Cove Salt Marsh as part of a habitat restoration project that will also improve recreational waterfront access for the public.
"We are overhauling the site, rebuilding the marine riparian and intertidal areas, mudflats, and eelgrass beds to create new fish habitat, which will also attract other wildlife," says Ken Veldman, Prince Rupert Authority's Vice President of Public Affairs and Sustainability. "The goal is to support the regeneration, growth and sustainability of local marine life, while simultaneously offering a unique outdoor asset for our community that connects to the existing Rushbrook Trail. It's a great example of how we can balance new economic development with win-win solutions that improve our environmental and social well-being."
A legacy of sustainability and commitment to community
The $4 million project is fully funded and managed by PRPA on land provided by the City of Prince Rupert. Since breaking ground in February, crews from Coast Tsimshian Northern Contractors Alliance, a local First Nations joint venture, have levelled and graded the site, installed underground services, and begun restoring the mouth of a freshwater creek.
In the coming weeks, workers will begin transplanting eelgrass, collected from locations around Prince Rupert, into the newly revamped intertidal area and mudflats. They will also plant new trees and other vegetation around the shoreline, and install a new pedestrian bridge, benches, and lighting along a pathway that will encircle the marsh by utilizing the existing trestle bridge.
"These enhancements will bring new life to a part of Prince Rupert's waterfront that's been historically impacted by human and industrial activity," said Veldman. "We are committed to ensuring the future of Seal Cove is cleaner, greener and more welcoming for the many species that call it home, as well as providing people with a safe place to take a stroll or sit and relax with family and friends."
Work will continue at the site throughout June and July. PRPA expects the new landmark to be ready for the public to enjoy in mid-summer. The Seal Cove Salt Marsh is one of several habitat restoration projects funded by PRPA and it compensates for habitat impact associated with the Fairview Ridley Connector-Corridor.
To learn more about the Port's commitment to habitat enhancement and track record of successful compensation projects visit rupertport.com/sustainability.
Safety and sustainability go hand-in-hand in Port operations
Protecting people and the environment to keep supply chains moving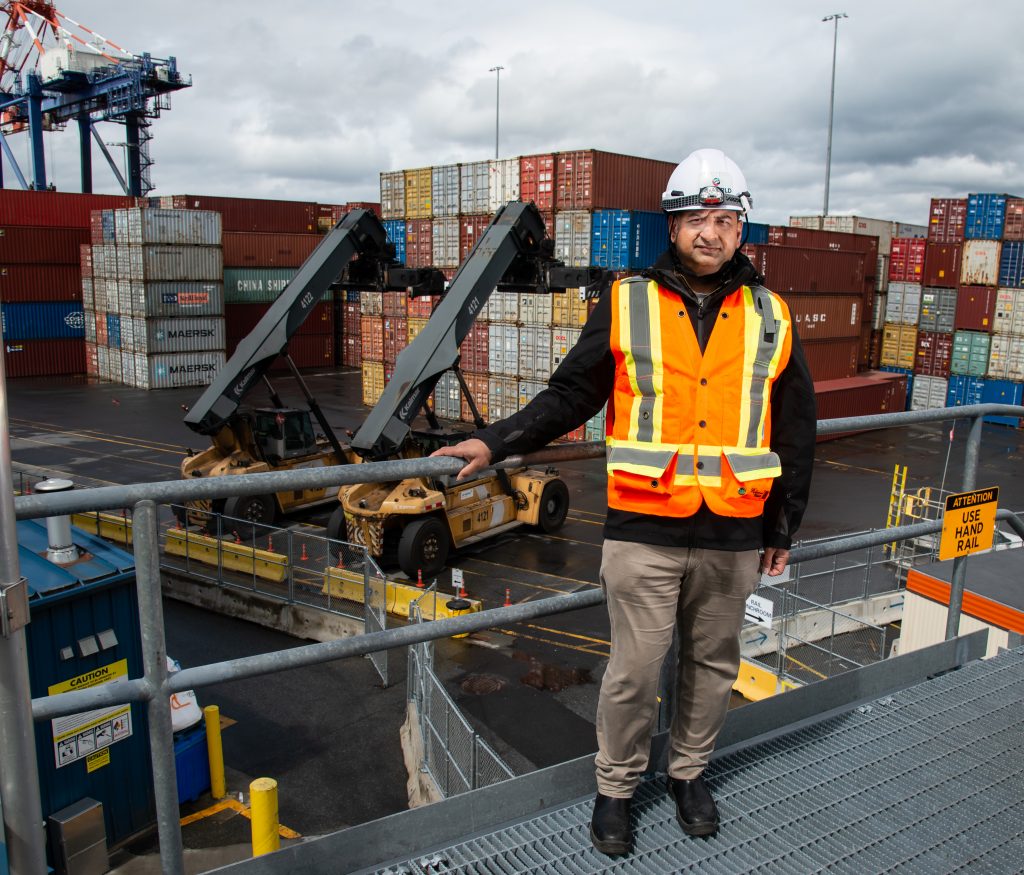 May. 24, 2021 6:00 a.m. | IMPRESS
Work is underway on another expansion to increase capacity and improve efficiency at DP World Prince Rupert Fairview Container Terminal. As construction ramps up, it is paramount that daily operations at the facility remain safe and sustainable, not only to keep global supply chains flowing, but to ensure workers are protected and the environment surrounding them is preserved.
Tasked with maintaining high safety standards to support that fluidity is Ben Pandher, DP World Prince Rupert's Manager of Health, Safety and Environment. His team is responsible for risk reduction and improvement, taking a proactive approach to eliminating or minimizing risks that make the workplace unsafe or harm the environment.
"We measure our success by the well-being of our people and the environment," said Pandher. "We strive to set the standards for our industry and fulfil all regulatory requirements, by listening to our people, and consulting and involving them in our health, safety and environment decisions."
Safely operating a busy intermodal terminal while minimizing impacts on the environment is a team effort, and it's this framework of operational excellence that has helped DP World Prince Rupert earn Green Marine verification.
Green Marine is the premier environmental certification program for the North American maritime industry, addressing key issues regarding air, land, and water pollution. Participants are audited by a third-party expert, who grades them on a series of performance indicators. To maintain certification, participants must demonstrate year-over-year improvement.
The Prince Rupert Port Authority (PRPA) was an early adopter of Green Marine and has been participating in the program for a decade, taking an aggressive and proactive approach to environmental sustainability. To align efforts and raise the collective standards across the Port of Prince Rupert, PRPA has influenced numerous terminals and operators to join Green Marine, including Fairview Container Terminal.
DP World Prince Rupert was recertified in 2020, earning the highest possible scores for environmental leadership, community impacts and prevention of spills and leakages. To achieve this, they have implemented an environmental management system, employed advanced technologies to reduce greenhouse gas emissions and protect from spills, as well as set reduction goals to further mitigate the impacts of terminal activity on the environment.
As work progresses on expanding intermodal capacity at the Port, Pandher and others at Fairview Terminal will remain vigilant to maintain this high standard of safety and environmental performance, through a Zero Harm approach.
"Our approach is based on caring for our people, environment, and the communities in which we work. Our goal is to make sure everyone goes home safe, and the environment is protected and enhanced wherever possible."
To learn more about the Port's approach to safety and environment visit rupertport.com/sustainability.
The Connector Corridor will reroute container trucks and reduce vehicle emissions.
May 17, 2021 6:00 a.m. | IMPRESS
Near the main entrance to Prince Rupert's inner harbour, construction crews are working hard to complete the Fairview-Ridley Connector Corridor, a new five-kilometre Port-owned road and expanded rail route connecting DP World Fairview Container Terminal and key infrastructure on Ridley Island.
Building this innovative piece of Port infrastructure is no simple feat and the Prince Rupert Port Authority (PRPA) has contracted the Coast Tsimshian Northern Contractors Alliance (CTNCA), to construct the road. Tyler Lee is a Field Engineer with CTNCA, who works to ensure the technical integrity of the project is maintained. In his two years working on the Connector Corridor, he has supported multiple aspects of the project, from tracking progress and costs, to managing GPS positioning systems for excavators and dozers and coordinating the supply of materials.
"This project requires immense coordination and sometimes I will encounter obstacles in the field that require me to develop innovative solutions," said Lee. "I coordinate closely with our environmental subcontractor to ensure, that no matter the challenge, our environmental obligations are met."
The project must follow strict environmental regulations and conditions, ensuring no fish are harmed, marine mammals are undisturbed, sedimentation in the water is minimized and much more. Construction activity is closely tracked by environmental and archeological monitors, audited by PRPA, and subject to inspections by regulatory authorities, like Fisheries and Oceans Canada.
Cutting truck emissions and making public roads safer
Designed to accommodate container truck traffic going to-and-from Fairview Terminal, the Connector road will reroute vehicles away from public roadways and make more efficient use of the Port of Prince Rupert's limited land resources. The route will integrate with existing infrastructure and proposed development on Ridley Island. By using this new diversion, trucks will travel a much shorter route, reducing the distance by 15-kilometres and in turn cutting vehicle emissions, including greenhouse gases, by 75 percent for each trip. The new rail sidings will minimize the need to bring container trains north into CN's downtown railyard.
There are roughly 60 people currently working on CTNCA's construction crew and the environmental consultant's team to finish the project. The road will be substantially completed in December and is expected to be operational in May 2022, in conjunction with the southern expansion of Fairview Terminal.
"It has been an exciting opportunity providing valuable career experience in a rare project setting," said Lee. "Being local to Prince Rupert I am proud to be part of this project and look forward to the positive impact its completion will have on the community."